Karthus – Leona is in extremely good form at Challenger rank, looking at the stats, it can be seen that the League of Legends masters also have no "cure" for this couple.
Karthus is a mage champion with an annoying degree to be considered as one of the top in the arena League of Legends, This champion has a relatively easy-to-use skill set, so he is very popular at low ranks with his fighting style and constant poke.
After 'retiring' from his Mid lane, Karthus has always quietly mastered other roles in a confusing way, most of which is in the AD carry position. It was thought that only the falling Emerald ranks would 'give up' with Karthus, but no, this card has made an impact reaching up to the Challenger rank with a win rate of up to 60.00%.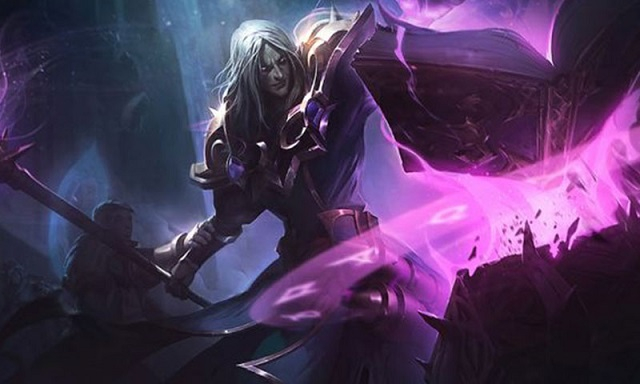 Not only that, gamers also encountered a 'sincere' companion of Karthus at this rank, which is Leona. These two generals 'hold hands' together to dominate Bot Road at the highest rank League of Legends with an absolute win rate – 100% (According to U.GG's statistics page). This is an extremely unbelievable number with 'no skill' play at this tier.
SEE ALSO: League of Legends: LEC legend Jankos considers retirement after Team Heretics was eliminated from the Playoffs
Karthus has a great talent that is the ability to poke, and going with Leona has dozens of annoying control moves that will create an unrivaled lane. Just Leona Stun enemies with Q – Sun Shield, then Karthus can freely 'spam Q' on opponents to deal damage. If an enemy has a low health threshold, they will be able to immediately lose color after their combo phase. Leona and Karthus' ult can also deal massive area damage, all in any enemy hit.
Therefore, if you encounter this 'perfect pair', surely players will spend a lot of money to buy magic resistance equipment and health potions while on the road. The enemy team will be at a very high risk if they choose champions that do not have the ability to heal. The Challenger masters have not found a way to counter this duo, so they can only helplessly 'put them on the banned list', even if both champions have not been 'touched', take advantage of the power. We should take advantage of them to climb the rankings in the new season, guys!
Don't forget to follow MGN.vn to update more useful information about League of Legends you guys!