A few new 'balance' tweaks by Riot Games for ARAM have inadvertently put some League champions at a huge 'disadvantage'.
As previously announced, Riot Games will bring a few minor tweaks to champions in ARAM mode to 'balance' this mode in League of Legends. Unfortunately, there are a few champions that have been heavily affected by those tweaks, Karthus being a prime example,
Specifically, Riot Games has not released a few notable tweaks, champions like Shaco will have the number of clown boxes reduced, Veigar's E – Space Bend skill will have a longer cooldown than usual. . And next is Karthus, this champion's passive reduced from 7 seconds to 5 seconds.
Purpose Riot making these tweaks is to correct the ARAM mode properly, the developer thinks that because the narrow and straight terrain of ARAM is far different from Summoner's Rift, the strength of many champions will become superior more in here, so have to limit their power or else the matches will go very fast.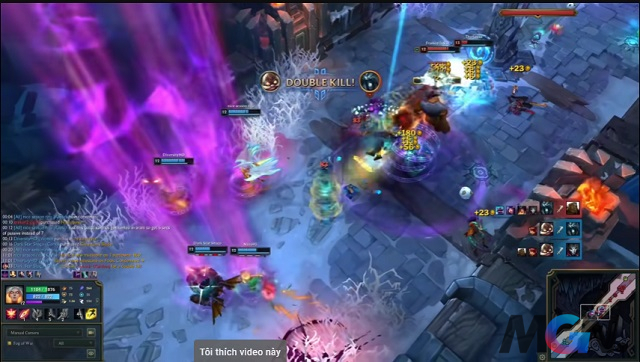 However, it seemed that such an edit would help the generals become better, but accidentally made it Karthus lose the duration of using the ultimate in the passive. This was discovered by Vandiril in his latest clip.
SEE ALSO: League of Legends: Admire Morius – an extremely unique 'fanmade' brand champion
Since the duration of the passive has been reduced to only 5 seconds, there are a few situations where Karthus is performing his ultimate after being killed, but unfortunately the skill hasn't been executed yet. This general has 'faded color'. This means that Karthus will not be able to use his ultimate in time because the duration of the passive is too short.
Karthus' passive and Requiem of the Soul seem to be the two things that make this champion's brand, which now Karthus not being able to do it right on his passive is very sad, seeing how these tweaks affect Death's Ruins. Hopefully Riot Games will consider and shorten the time to cast the ultimate equal to the passive so that this skill becomes effective when Karthus lies down.
Thank you for following MGN.vn, don't forget to visit our website every day to know the latest information about League of Legends!