Because she is rarely selected to compete, Zyra has been helped by the father of League of Legends by upgrading her kit.
office is a mid lane Mage general cum Support of the League of Legends (LOL). Her strength is mainly from the thorny bushes she created, Zyra's poke ability must be called among the best in the game. She can set traps and deal damage over time, causing the opponent a lot of difficulty.
SEE ALSO: League of Legends: The game client suddenly had a series of errors that made it difficult for gamers to understand
It's strong, but office There was no movement skill, no self-defense ability, so the enemy would easily take her life if caught. Therefore, Zyra is not very popular in Summoner's Rift, her pick and win rate partly speaks for it.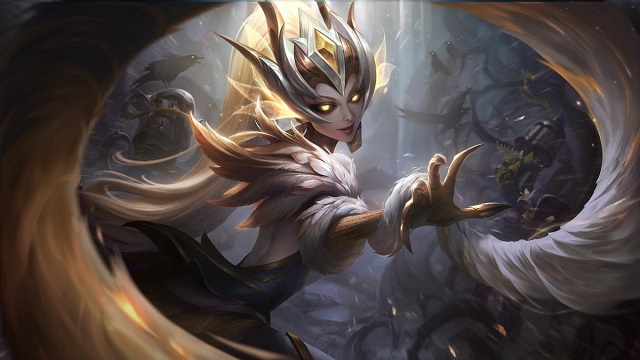 So in the latest version, Riot decided to help Zyra create more advantages in the match by tweaking her skills. To know about the specific changes of each skill of office Then check out our previous post!
MORE: League of Legends: Riot launches a series of very good Star Guardian icons in 13.13
Riot has tweaked Zyra's canopy to make it harder to destroy, she can now create more mutants than before. Zyra's ultimate is also heavily buffed, can now deal faster and stronger damage. Not only that, the publisher also intends to turn her into a jungle champion in the near future, encouraging players to take advantage of the 'off meta' schemes to climb the ranks.
"Hi everyone, I'm from last season's update and now I'm back to make a bit of an improvement to Zyra's life right now.
The goal here is to fix some of her weaknesses and make the output damage of the thorns more annoying.
In addition, there is an additional improvement in clearing speed, which is good news for players who prefer to use Zyra in the jungle" – Text of the announcement of the League of Legends champion development staff
"Thank you! This is very important to us. I and others have been wanting my favorite character to improve for a long time. This might help our girl at least in the next few releases, but I don't think that will be enough in the long term. If possible, I would like to suggest some other changes for the future~"
SEE ALSO: League of Legends: American woman Ahri 'cut the heart' of gamers through a series of beautiful pink lotus petals
"Oh my thank you for noticing us Zyra players, these changes are small but it can be seen that her gameplay in the future will be much more interesting than now. "
"The tuning is great. I will definitely be looking for a way to practice Zyra in the jungle in this new patch. However, it is not recommended to buff another champion in the Jungle anymore, because the jungle meta has become quite boring in the last 12 versions. To be honest, I also wanted to bring Illaoi into the Forest."
"Thank"
Zyra players are constantly excited about this action of Riot, hopefully in the future this Rebel Gai will become stronger than before!
Follow us on MGN.vn so you don't miss the latest news around League of Legends Please!