So fascinated by Soraka's beauty being 'blacked out' in a mod, some League of Legends fans really wish that she should have this skin color!
Recently, a Twitter user named Rainy shared a 'black' version of Soraka to the LoL fan community. She shared that this is an install that she uses often, to the point of forgetting 'Soraka is not a black champion'. This mod version turns the skin color of Soraka in familiar costumes changed. And what is surprising is that the beauty of this champion is not overshadowed or changed when the skin color changes.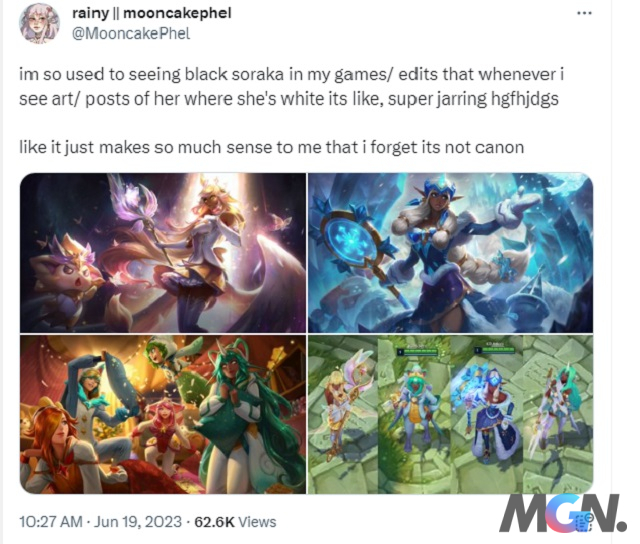 "I'm so used to the 'black' version of Soraka in my matches/edits, that every time I see posts with her with white skin, I'm shocked, it seems logical to the point that I forgot the mod I was using wasn't 'Real Soraka'.
SEE ALSO: League of Legends: What's so hot about the 'full AP' Zeri lesson that Deft and Ucal race to 'spam'?
Soraka is a popular Support in the arena League of Legends, this Tinh Nu is known as the 'portable health pot' for the whole team. Because she has the ability to heal a lot of allies, if you face Soraka without 'reducing healing' you will definitely get a 'bitter' ending.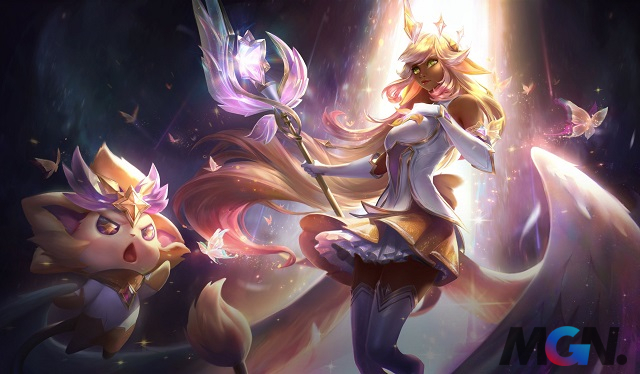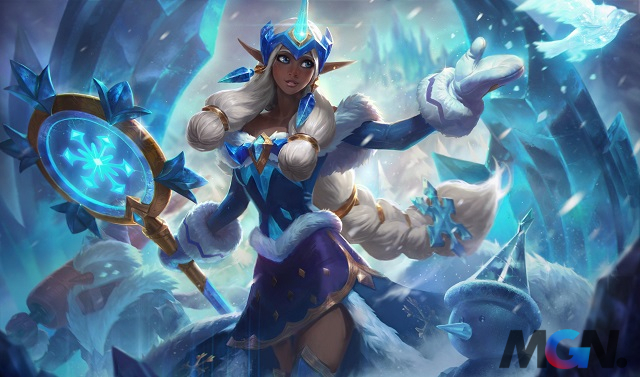 Soraka is designed with an outstanding beauty like a true goddess in League of Legends, with the trademark highlight is a horn in the middle of the forehead. The appearance of this champion in the new skins is much improved compared to the old Splash Art versions. The skin that Soraka is most appreciated for in terms of beauty is the costume Star Guardian. Players think that Soraka's white skin, short skirt and long curly green hair in this skin line constantly make them miss them.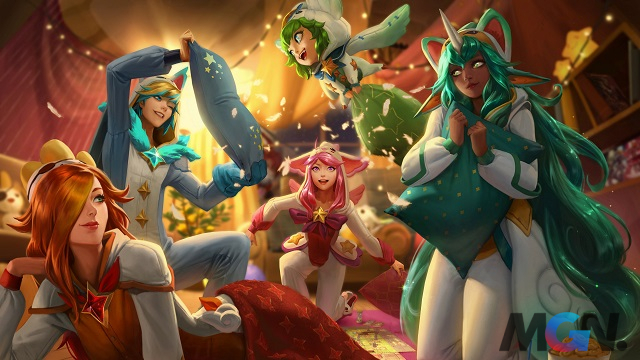 Have you ever imagined that, what if this champion had a brown skin? Then you don't have to imagine anymore, the skin mod shared by the above user will help you witness the beauty of Celestial Maiden in the 'blacked out' version in the like. After reviewing Soraka's appearance, fans not only feel that this version is very suitable, but also want Riot to really create a 'dyeed' skin for this champion.
SEE ALSO: League of Legends: "Gym Lord" Oner was criticized by a former player for exercising the wrong way, affecting the brain

"Really, she looks so much better with this version."

"This is my first time seeing this and really it should come true."

"I really wanted her to be black, because she looked better and felt closer to her nature."
Don't forget to follow MGN.vn every day to update new information about League of Legends you guys!