The League of Legends gaming community is quite queasy about the mid-season rewards when Riot announced that it will reset the rank in mid-2023.
In the 2023 Pre-Season stage, the father of League of Legends revealed that the ranked season of the year will be divided into two waves, so in the middle of the year will conduct a reset of the first rank with a lot of attractive gifts. Just half a year to plow the country, players had the opportunity to receive Glory skins as well as a lot of expressions, attractive frames, … creating a lot of motivation for them in the next race (from the middle of the race). year to year end).
Because the game is split into two seasons, players will have the opportunity to receive Glory skins up to 2 times a year. Usually, this will be a bonus skin for gamers every time the season ends. Riot Games has created more opportunities for players to touch it. In addition, starting from 2023, it is not necessary to reach Gold rank or higher to have a skin, any rank can receive skins and colors corresponding to the final rank of the season.
On the official Twitter of League of Legends announced that there are only 50 days left before the first ranked season of 2023 will come to an end. On July 18 (Vietnam time) Riot will officially lock ranks and update rewards for players.
SEE ALSO: List of League of Legends teams attending the 2022 Asian Games
What makes players most excited is which champion's Glory skin they will receive, players have been constantly asking questions and guessing about it through Riot's post. They realized that even though the illustration was the Champion Thresh, in the description Riot mentioned Glorious Zed, so the players had a tacit understanding that this would be the reward skin when the season ended. Perhaps Riot intentionally revealed it to create more motivation for players to plow.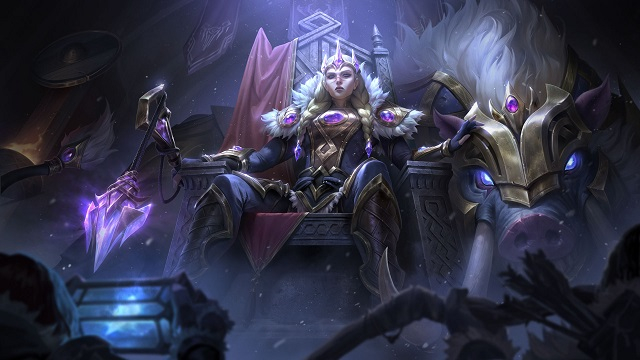 Players are very much looking forward to seeing the look of the Glory skin this year, as the development team will certainly draw a lot of experience from the two Glory skins that were badly criticized in the previous two seasons (Blitzrank Glory and Glory Sejuani). Zed is also a very popular national general, worth the wait. However, this is just speculation by gamers, the exact ranking gift is still a mystery and will be revealed by Riot in the future.
Don't forget to follow MGN.vn to update the latest news about League of Legends right now!