League of Legends players always want Riot Games to give players something on Christmas Day, but Riot often doesn't give them what they want.
League of Legends is preparing to welcome another season Winter Normally, on every holiday like this, Riot Games will always bring players a lot of surprises, events and attractive gifts that are always waiting for them on these days. Besides the unique costumes and events that make players feel excited, there is still something that Riot Games has promised many times but has not yet brought back. Summoner's Rift for them. That is the Winter map.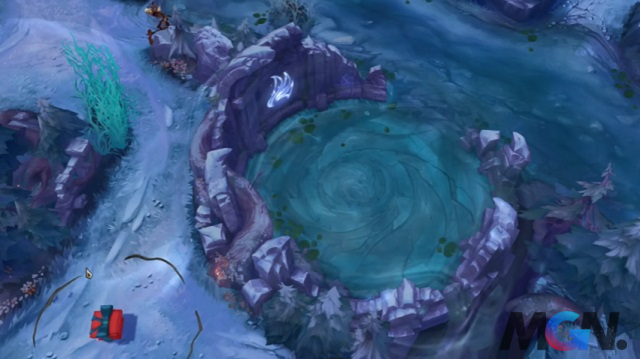 Winter Map in League of Legends is a map with a blue interface design, all covered with layers of snow and decorated meticulously and eye-catching. Previously, Riot had released this map in the winter event, making gamers extremely satisfied and always wanting every Christmas about their father. League of Legends will always update this theme to welcome the cold season, because it creates a festive atmosphere Xmas light and warm for all players around the world.
But for some reason, in recent years, Riot Games no longer bring this Winter map back, every year players show it, players always look forward to it and hope one day it will return, but the answer from the side Riot Games still no. Perhaps 'balancing champions, equipment, fixing bugs' has caused enough headaches for the publisher, so it is impossible to meet any more pleas from gamers.
MORE: League of Legends: What if Renata used 'ulti' on 9 ADC?
Therefore, players had to create their own 'mod' map to be able to bring the winter map back by themselves, because Riot did not meet the demand, so they had to 'self-reliance'. , as can be seen, the cozy design of this very beautiful winter theme makes the whole arena League of Legends like overflowing into the ceremony, it doesn't take too many events to make players feel satisfied when they receive the atmosphere. Xmas with your favorite game.

I've always wanted this to be in the game for everyone, not a "mod". Because winter maps always give us a feeling of nostalgia and coziness..

This is one of those little things that the community has been begging for Riot over the years, but the publisher has refused to do it.

There's a winter outfit, but it's pointless without a winter map!
If it is possible to hope that one day not far away, Riot Games will hear the wishes of players that can bring back the things they want back. Don't forget to follow MGN.vn to update the latest information about League of Legends Please!