Due to the large number of updates (champions, skins, items) that only happen in a single version, the father of League of Legends needs a lot of time to perfect.
The League of Legends community is eagerly looking forward to the 13.10 update, which is the mid-season update with a lot of interesting changes. Riot Games revealed the changes that will take place in this version on May 9. However, the sad thing is that the development team has encountered a few problems so it was forced to delay the release time of this version.

Riot announced this today, instead of releasing version 13.10 on Wednesday, May 17, it will be pushed back one day, the official launch date will be May 18. The exact reason is not known. clearly stated by the developers, but one can easily understand that the problem lies in the number of updates in one version so much that they did not prepare in time.
SEE ALSO: ChatGPT identifies the 5 best League of Legends players in the world
Riot addressed quite a few aspects of the game in the next mid-season update, including debuting a few items, rebalancing the champion list for the regular map, and ARAM, and some new skins (Snow Moon) for three generals Ahri, Morgana and Varus. The biggest change this time is the adjustment of the ranks of some Mythical items that have been announced a lot before.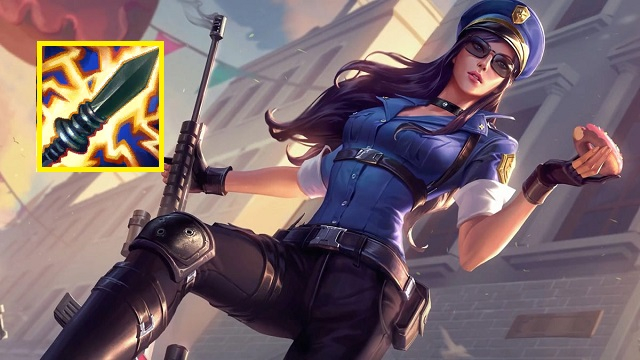 The time is coming, people ADC will have to learn how to start getting used to the big changes to their item class. Since some of their main Mythic items like the Trial Crossbow and the Monster Slayer will be downgraded to Legendary, two The replacement items will be the Navori Shortcut Blade and the Infinity Sword. In addition, they will have another interesting choice in their inventory when the Starikk Electric Knife returns. This item change of equipment also happens similarly to the Assassin class.
Besides the ADC, the Support class also received three new equipment: Echoes of Helia, Lifewell Pendant, Chalice of Blessing…
If nothing changes, version 13.10 of League of Legends will be on shelves on May 18, Don't forget to follow MGN.vn to update more new information about League of Legends you guys!