In the upcoming update 13.7, Yasuo will receive a few tweaks that will increase his strength in League of Legends. This makes the players very surprised.
Balance Team Leader of League of Legends (LoL) – Riot Phroxzon just shared some details about the 13.7 update on March 29. This version plays a very important role because it is close to version 13.8 – the official version of the MSI 2023 tournament. Besides the nerfed faces, there are also a few elements that are 'upgraded' in the session. version this time. In particular, there is a name that attracts the attention of players, which is Yasuo.
Yasuo is one of the generals considered the 'national general' of the Vietnamese server, this general has brought a lot of 'trouble' to everyone's ranking, and now he is in the list of tweaks. fix new version. This character's E – Sword Sweeping skill is significantly buffed. E – Sweeping Sword now increases each stack by 15-25% total damage, max stacks increased from 2 to 4.
SEE ALSO: League of Legends: Riot Games launches a new game mode for April Fools
Not only that, what makes players most satisfied is Yasuo it is the shield gained from his passive that is also increased at the end of the game. This means that at the end of the game, it is extremely difficult to take the life of the Tolerant, due to the significant increase in dash power and resistance. And usually without buffs, Yasuo has made a splash because "game-breaking" gamers often pick lock. And maybe after this buff it will be even more terrible.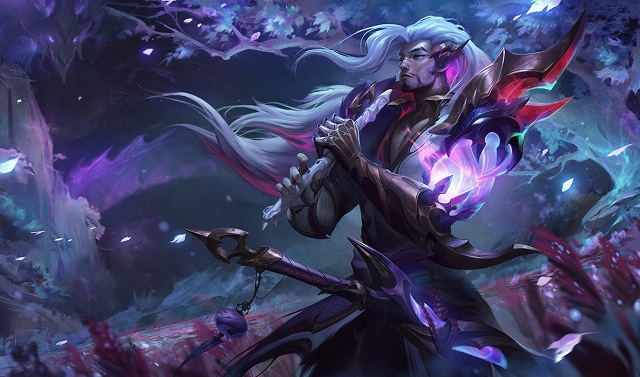 One player League of Legends Can't help but share "I really hope that Riot will rethink energizing Yasuo. The strength of this champion is still very good, the win rate is also in the mid-range, because Yasuo is inherently a champion. Strong buffs for this character will make him 'smash' low rank elo with constant appearances, so it's very likely that the future of low ranked players will be very stressful, hope Riot finds another solution."
It can be said that Yasuo's buff this time does not shake the inherent nature of this general, because so far Yasuo has been a general that needs skills and qualifications from players. However, increasing the power of E will most likely lead to new 'off meta' playstyles for Yasuo like full spells. Maybe, just like the players League of Legends said, Riot Games should reconsider this buff and find other more reasonable tweaks.
Don't forget to follow MGN.vn every day to update more interesting information about League of Legends you guys.