Recently, through a few introductory images for the Viego Tinh Vo costume, many gamers have noticed the similarity between this costume and a very famous anime character in the anime series "the mysterious adventures of Jojo".
Taking inspiration from anime series to create skins is not new, as before there was a line of star guardian skins inspired by the anime series "Sailor Moon", recently a new skin is coming soon. Viego Tinh Vo Also inspired by the popular anime series "The Mysterious Adventures of Jojo". Many gamers quickly realized the many similarities between Viego Tinh Vo with this popular anime. From the background to the dance, there are certain similarities, so it can be assured that Riot was inspired by Jojo to create this skin, and the choice of Viego for this skin is also because the unknown king has a muscular appearance similar to many characters in Jojo, and to remind the characters. In Jojo, Viego is a very suitable champion (Actually, the most suitable champion is Sett, but Sett already has details related to Jojo, so Riot will choose another champion to create something new).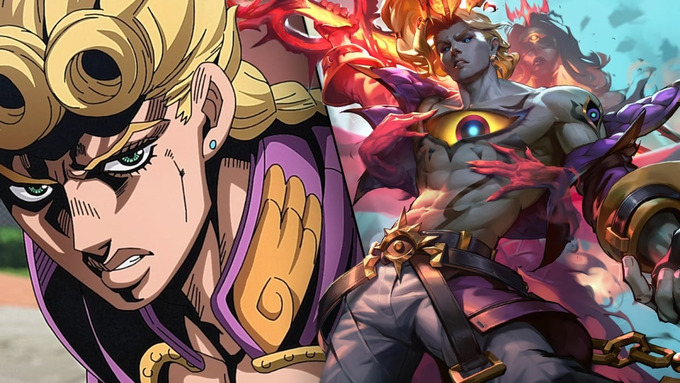 See also: The feature that existed for many years in League of Legends was suddenly removed by RiotEstimated costume Viego This new skin and other skins in the Tinh Vo series will soon be officially launched in the near future, in addition, there will be new updates, changes and the highly anticipated 2v2v2v2 special game mode. For those of you who do not know, in this 2v2v2v2 mode, the game will have the participation of 4 teams, each team will choose 2 generals and pair them to face other teams in many rounds in the style of death combat. Over the course of the game, champions will get stronger and stronger over time, thanks to receiving equipment, leveling up, and special powers called upgrades between rounds. The losing team will be eliminated after losing too many rounds beyond the specified number of rounds, and players can exit to play another game. Follow MGN for the latest news.