Through a super attractive Minecraft Mod, League of Legends gamers have successfully turned general Irelia into a version of this game.
Minecraft is one of the most creative games, so anything that the player is capable of can be reproduced in the game's Overworld. Therefore, many times the international gaming community has to "gasp" before the outstanding architecture or famous characters that have appeared in this cult sandbox game.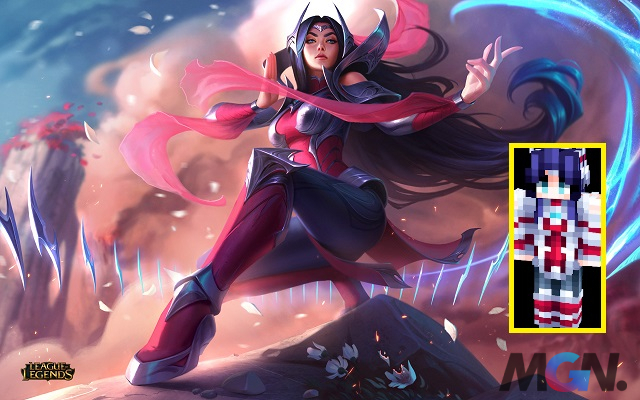 There are countless Mods of Minecraft released every day with the goal of diversifying and beautifying the content of the game. The unique elements of this game also often become the theme that most other games want to create to give gamers new and exciting experiences.
SEE ALSO: League of Legends disaster: Tahm Kench returns with a full-map teleport bug
Recently, players have just released a super unique Mod, turning LoL's female general Irelia into a character similar to Minecraft, which has made gamers on both sides extremely excited.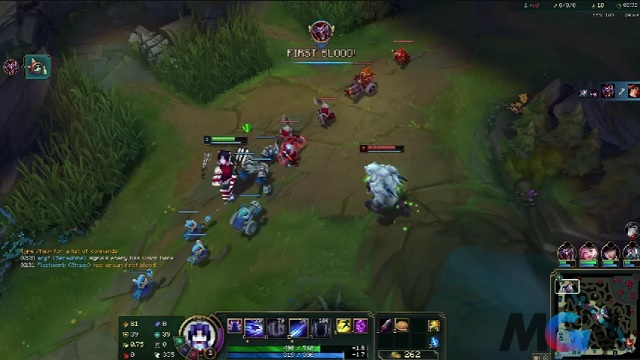 The creator of this godly Mod is a Youtuber named Higgus, who posted a clip with the title "A game more interesting than League of Legends? That is League of Legends x Minecraft. And today, I will climb the rank. with Irelia a version of Minecraft for everyone to see."
This mod has turned the beautiful Sword Master of League of Legends become a familiar 'robot' model in Minecraft. Ire's skill set and voice are still the same, but her appearance has been changed, making gamers extremely surprised and constantly expressing admiration.
Because of her 'brand' combo Irelia remains the same, so when using this mod, gamers will not take too long to get used to this new 'skin'. This mod received a lot of compliments from the gaming community. Perhaps in the future, players from both sides will continue to create such impressive products.
Thank you for following MGN.vn, don't forget to visit our website every day to know the latest information about MGN. League of Legends Please!