Summoner's Rift where intense battles take place in Chief Justice is a very familiar place for many League of Legends gamers, do you ever get bored because you have to play the same map over and over again?
In the past, Riot has launched many different themes for the Summoner's Rift map in League of Legends and created a lot of excitement for players such as winter theme, URF theme, simulator theme, … However, those new themes were only opened for a short time and were quickly removed by Riot, returning the Summoner's Rift appearance that we often see.
And there are many gamers who feel regret when the new map themes are removed by Riot, and gamers have to play a map all year round, month-round, and rarely change. That's why many modders have made and launched new custom maps themselves, helping Summoner's Rift have fresh, unique and more beautiful looks.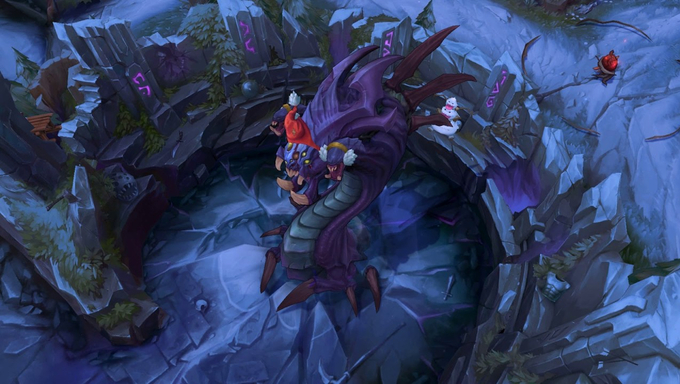 Note: Currently there is no official information that shows whether using custom maps is banned from accounts, it is best to create a new LoL account and use it as a secondary account to experience instead of using the main account. If you are interested in these custom maps, please click on the spirits below to experience.1. Amber Rift
With this custom map, Summoner's Rift will be changed to warm, slightly orange tones, giving players a softer feel when playing. At the same time, the constructions are applied to the shape of the main house raid map of the continent, creating something new for players. —> Link map here.2.Sunset Rift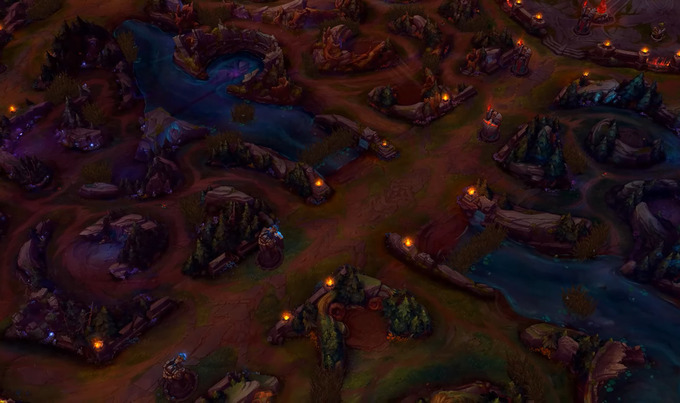 In this theme, the map will have a slightly dark, slightly orange color to create the feeling of a sunset, this map is also suitable for players who do not like too bright colors. —-> Link map here.3.Midnight Rift
True to the name Midnight, it will turn Summoner's Rift into night time, with completely dark tones on the entire map, this also helps the glow effects in the game become more prominent and shimmering. —-> Link map here.4.Winter Rift
Its name is Winter, so we all know that the theme is about the Christmas winter, before every Christmas Riot would update the winter-themed map for Summoner's Rift, with Baron and the Dragon as well as the exteriors all having a snow-white Christmas theme, but unfortunately Riot has not done that anymore in recent years, so the moders have to do it themselves. —-> Link map here.5. The old Summoner's Rift map.
This image will probably bring a lot of nostalgia to early League of Legends gamers, since the update of the new Summoner's Rift map, that appearance has been associated with League of Legends until now. Because of that, the old map that was associated with many memories of gamers is now gone, but fortunately the modders have worked hard to bring it back. —> Link map here. Please watch MGN to read many interesting news, updated every day.