Thanks to his superior strength, Taric emerged as a strong choice for the role of Support in the bot lane of League of Legends in patch 13.11.
Taric is having a period of strong innovation when it is the best choice of 5 versions League of Legends past. His win rate as well as his ban rate partly speaks to his outstanding effectiveness.
LoL's Valoran Shield is performing very well in the bot lane, from Platinum and above in patch 13.11, Taric has a win rate of up to 53% – an extremely high and impressive number. Not only that, this achievement of Taric has been maintained throughout more than 5 recent updated versions of the arena League of Legends (according to data of U.GG).
In spite of Taric has a strong, active play style, bringing high influence to squads with a lot of control, rushing in. However, this is not the preferred choice in the professional and solo queue, so the Valoran Shield in this 13.11 update only has a 'pick rate' of about 1.3%. Even so, Taric's winrate has shown us that, although there are few options, every time a player 'touches' this card, the chance of winning is extremely high.
SEE ALSO: League of Legends: Top 5 ideal skills in 'trolling teammates'
Taric proved to be extremely 'matched' with bloody ADC cards like Aphelios, Jinx, Zeri – champions with high damage output and are the 'baby' in the international professional arena. Although they are mobile and bring an abundance of damage to their teammates, they are also very easy to 'get on the board' due to the fragile nature of champions and need to be protected, so there is no better choice than Taric in 'protection' and healing for ADC and teammates.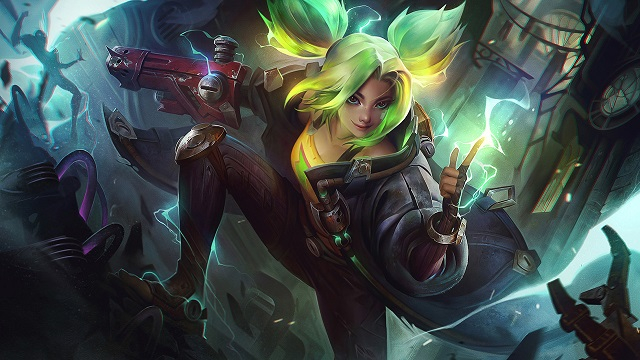 The thing that players appreciate most in Taric's skill set is the ultimate – Cosmic Radiance, this skill can help your teammates Shield of Valoran engage in long-term combat without worrying about running out of HP. Besides the ability to defend, Taric can also 'mental buff' his teammates by launching his ultimate early, giving allies more motivation to start fighting with more motivation to go deeper into the enemy team formation, helping teammates Teams get better teamfights.
Taric proved to be an extremely perfect and right choice for damage-rich squads in League of Legends without any buffs. Of course, if Riot is more favorable, there will certainly be more people who trust and use this card to climb the rankings.
Don't forget to follow MGN.vn to update more new information about League of Legends you guys!