After a while of being "annoyed" by Heimerdinger's machine guns in Martial Arts, League of Legends players finally breathed a sigh of relief when they heard that he was nerfed'.
A few weeks ago, Riot officially released the latest game mode of League of Legends called Arena – Martial Arts Master, this is a 2v2v2v2 style game mode and takes place on a brand new map.
In terms of mechanics, this game mode does not provide any stats or runes. Instead, it will give the player a unique mechanic called 'Augments'. These are the power buff cards in the game that give players the necessary stats to 'turn chaos' in the rounds in a spectacular way.
MORE: League of Legends: Karthus, Leona 'boss' the Challenger rank with a 100% win rate
Because this is a completely different mode from Summoner's Riftso there will be some special characters that become 'very buggy', although Riot Games has hotfixed it twice, but the bombardment of cards with skill sets that can summon summoned beasts, targets like Annie, Zyra, Heimerdinger, Ivern are still not improving.
However, from version 13.15 onwards, Riot will strongly nerf these champions, especially Heimerdinger and Annie. Specific changes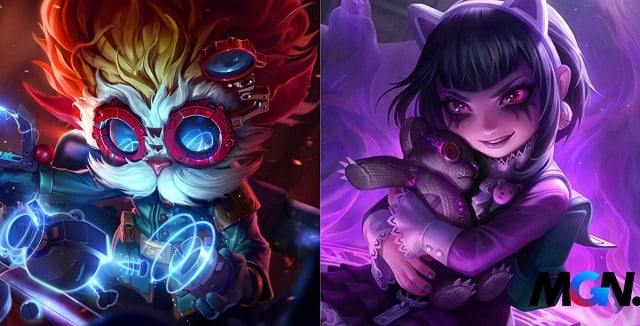 Heimerdinger
Q: 30% HP reduction of gun turrets
E: Slow reduced by 30%
Limit the chance to be reduced by 30%
Annie
R: Tibber's base HP reduced by 50%.
With an extremely high win rate, this will be a very reasonable nerf for these two cards, Riot should also consider 'balancing' other champions with the ability to summon other targets like Malzahar, Zyra , Ivern to be able to make other champions have a more 'pleasant' time.

In addition, many League of Legends gamers are 'obsessed' by the invincibility of these two cards and also think that this nerf will definitely 'not win', will it really make their winrate decrease or not? then let's wait together for the results in version 13.15!
Don't forget to follow MGN.vn to update more new information about League of Legends you guys!