The Bausffs' super weird and unique gameplay makes players feel extremely interesting, but it also brings a lot of controversy in the League of Legends community.
TheBausffs is one of the streamers of League of Legends (LOL) most famous in the world with a huge following. He is famous for his really effective 'feed to win' strategy with Sion and has also innovated his strategy with other champions in Top and the way he plays them. Even many gamers are "crazy" for TheBausffs and constantly apply his lesson plan, causing a lot of trouble for teammates.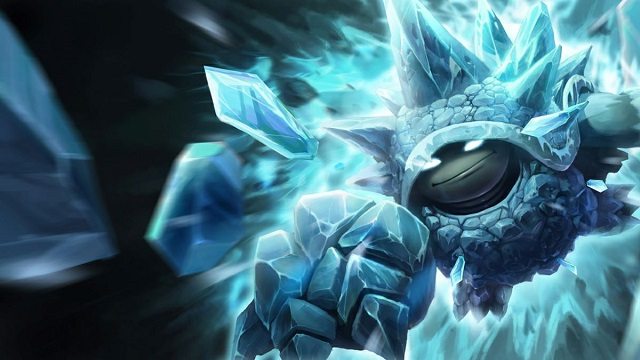 Recently, this streamer guy does not choose Sion as his daily 'feed to win' choice anymore, but he has found a new card. It was General Rammus. Rammus in hand TheBausffs this time achieved a spectacular win despite having a KDA that couldn't be worse than '0/14/0'.
TheBausffs known for some relatively 'troll game' gameplay and some people will probably report him for his game breaking behavior and maybe he will 'fly acc', but surprisingly this gamer still settle down and continue to devote with his matches, even more and more often. In particular, in a recent match, he achieved victory with Rammus Top lane with KDA of 0/14/0. Besides many players admire the ability to 'break the game' of men streamner, many others think that he can make a big impact in the game.
SEE ALSO: League of Legends: Top 3 most effective Support champions version 13.7
Players analyze the game, even though Baus may be a bit feed, it can be seen that he is constantly being ganked, and his matches seem to revolve around 1v3 or even 1v4. Therefore, it is normal for Baus' teammates to be able to freely and comfortably push lane and get the victory now.
However, to play well Rammus In Top Lane, not everyone can do it. What does top lane Rammus need, and how does it work? This is a super special and effective lesson plan for players when they face other melee champions.
Players should go to Armor Gai, then Moon God Shoulder Armor to deal as much damage as possible and be able to easily bully your team's Top lane. Rammus himself is already a champion with too much armor, so if you add armor-providing equipment, the damage that the enemy deals with him is just like 'stainless steel mosquito bite'.
Rammus also has insane movement speed thanks to his Q. With just two items that provide running, he can catch up to any enemy champion, Rammus' W will help him gain more magic resistance and armor, and increase his own damage and return base damage.
Thanks to these powerful features, in the current 13.7 version, Rammus has nerfed his W armor bonus. Although this tactic may be weakened, it is still very effective and cannot be underestimated. Look at TheBausffs, you can completely apply this male streamner's lesson plan wisely, as long as you know how to use it, no matter how big the feed is, there will be victory.
Thank you for following MGN.vn, don't forget to visit our website every day to know the latest information about MGN. League of Legends Please!