Join MGN on a journey to discover the secrets hidden in the forgotten equipment and runes in League of Legends!
Let's immerse yourself in the memories of the equipment and runes that took the world by storm with MGN League of Legends, but is now forgotten due to the constant change of each meta. Let's go to the interesting story of these items and runes and find out why they have lost their important position in the hearts of players.
Accelerated Madness Armor
In the 2022 season, a gameplay using Accelerated Armor has become extremely powerful and chosen by many gamers, especially champions like Akali, Hecarim and Udyr. This gameplay has been used by the world's top players like ShowMaker, Knight, Caps, Bjergsen,… continuously in single rank.
The remarkable point of Akali's gameplay using the Acceleration Armor is her ability to deal with her laning weakness. With Teleport changed, Akali can no longer teleport to the flanks early to gank and overwhelm enemies in the same position. This style of play helps Akali become more "buffalo" in combat, accumulate Conquest easily and "stir up" opponents in matches. The movement speed activator from Rampage Acceleration Armor also allows Akali to effectively approach opponents and increase her ability to deal damage.
>>See also: DTCL season 9: Lesson plan Sett Dai Ca is back and stronger in version 13.15
However, this style of play is not as popular as before for a number of reasons. First, after multiple versions, Accelerated Armor has been reduced in strength and effectiveness, making its use less attractive than before. In addition, the changes to the mechanics in the meta have also reduced the effectiveness of this gameplay, making it no longer as popular among gamers as before, specifically the stats of this item are reduced to 50. magic resistance, 500 health and 10 skill regeneration.
Hunting animals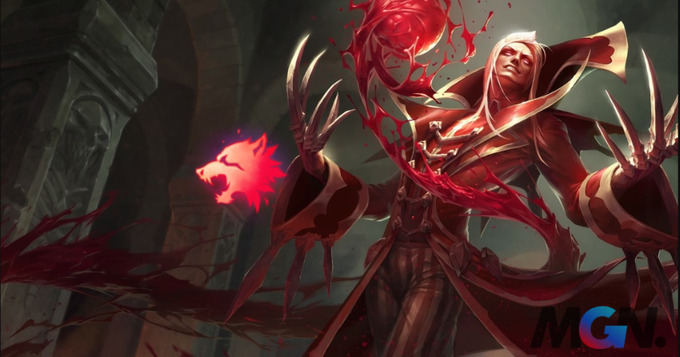 Since its launch, Predator has been a gem used by a lot of players, especially junglers like Gragas, Diana and Vladimir mid. The ability to increase movement speed and deal first damage when approaching an enemy has made Predator a useful tool in ganking and teamfights. This rune gem increases the following stats:
Movement Speed ​​Boost: When activated, the player gains 25-50% movement speed when approaching enemy champions for 3000 range and being revealed for 1500 range. This is a great advantage for moving quickly and penetrating the enemy efficiently.
Deal First Damage: The first hit or skill after activating the rune deals 20-180 bonus base damage and 25% bonus AD or 15% AP (according to Adaptive Damage). This makes ganking and poking enemies even more formidable.
Duration and Cooldown: Predator Gem lasts for 10 seconds and has a cooldown of 120-60 seconds, decreasing with level. Although this cooldown is quite long compared to some other runes, its effectiveness in teamfights and ganks is well worth it.
>> See also: TFT season 9: Difficult to understand 3 powerful upgrade cores but often ignored by gamers
However, after a period of intense use, Predator was forgotten and was no longer as widely used as before. There are several main reasons this rune lost its charm, the constant updates have reduced the power of Predator, making it not as powerful as it once was. In addition, some mechanic changes in the game have made the use of Predator not as effective as before, affecting the gank and penetration of this rune.
Although they have been forgotten by players, these equipment and runes still carry great potential and can become useful options in the future. Let's hope that they will return to the battle again and stronger, to sublimate the dramatic and exciting matches in the arena. League of Legendsand don't forget to follow MGN.vn page to update more latest information!