These are the costumes designed by Riot Games for Halloween, it brings a very strong fear to the "weak" LoL players.
Brand Zombies
Brand Zombie always makes League of Legends players confused and scared with a design similar to 'Ghost Rider' – an extremely famous character in the horror film industry. Brand looks even scarier when wearing a zombie costume.
With green as the highlight, Brand looks like one Zombie was 'burnt' with the 'ragged' vest outfit and the blue fire rain, his scary face makes viewers obsessed every time he wears the costume. This is also considered one of the most 'creepy' skins in the League of Legends arena.
SEE ALSO: League of Legends: Teacher Ba announced that he is no longer related to SBTC, only a working relationship
Pumpkin Fiddlesticks
Next is Fiddlesticks Pumpkin, this skin transforms Fiddlesticks into a lonely scarecrow in a gloomy cornfield. If you are a horror movie player, you will know that the straw man is one of the most famous demonic monuments in the world, especially in places where a lot of corn is grown.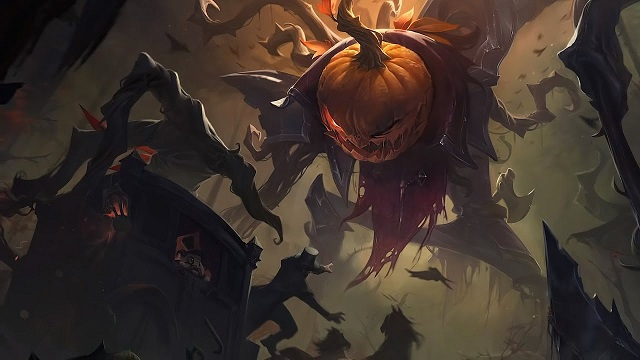 This is also a costume designed specifically for Halloween, so of course the style of the costume will be a bit scary and Fiddlesticks is very suitable for this type of image montage. The costume creates a ghostly and scary feeling for the player every time he sees it.
Nocturne Ghosts
Finally Nocturne Ghost, this skin line is not only Nocturne making players creepy, but Kayle and Singed's faces also make them feel scared. That's why Riot has named this skin line 'Haunted'.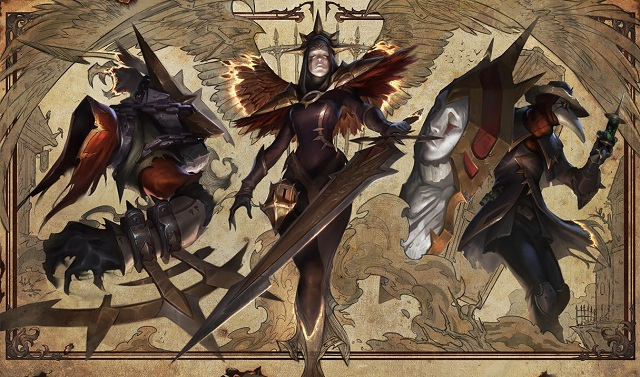 After the Haunted skin trilogy was released, fans immediately listed it in the scariest skin lines. League of Legends, What is the reason, you can see it!
Don't forget to follow MGN.vn every day to update more information about League of Legends you guys!