The new mode of League of Legends is officially on the shelves, have you found the champions with the strongest combos yet? Let's check it out with MGN.vn in this article!
After many days of suspenseful waiting, LoL's new 2v2v2v2 mode has also been released to the gaming community, after a few weeks of testing on the PBE server, players have found three pairs of champions with strong combo combos. most powerful in this mode.
3. Shaco and Neeko
Shaco and Neeko probably the top two 'scammers' of the top League of Legends, Arena mode's stage is the perfect destination for them to rampage and brawl, defeating their enemies and embarrassing them. With the ability to create clones, Shaco can summon an additional twin of hers, coincidentally, Neeko's skill set also allows her to transform into Shaco and create her own clone, which will help them transform into 4 Shacos at once.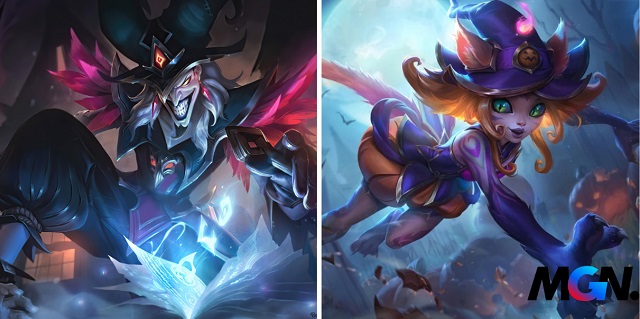 Combination of Shaco and Neeko can make the game chaotic and this will give players the most enjoyable experience.
SEE ALSO: League of Legends: Gamers are fascinated with Shaco's ribbed thighs in the new Soul Gladiator skin
2. Master Yi and Taric
Up until now, the duo Master Yi and Taric has always been one of the strongest couples in the arena of League of Legends. However, Yi is the #1 jungle hunter, Taric is a potential Support, so they rarely have time to work together, and after Arena hits shelves, it's time. Their game has arrived, the two can combine to kick the roof of this game mode.
When Yi is connected to W of Taric, Sword Master Wuju can whirl in the depths of the enemy team without worrying about being 'destroyed', because Taric is always beside him and patronizes. The ability to stun is Taric's most annoying skill, and it is also a stabilizer skill to make up for the lack of CC in Yi's kit, allowing him to freely roam with his massive damage ability. Yi can heal himself with W, has additional health from Taric, the 'immortality' ability of this card in combat is very high.
SEE ALSO: League of Legends: Looking for the heaviest counter factor of new champion Naafiri
1. Heimerdinger and Zyra
Speaking of the pairs of cards with the most 'top-notch' combination in this new game mode, the names Heimerdinger and Office. Hearing these two names alone, you can probably imagine somewhat of the discomfort when 'stepping on' their slow gun emplacements and thorns. Any enemy who intends to approach them will have to go through extremely annoying pokes and risk losing a large part of their HP.
Heimerdinger and office always put the enemy in a 'forced fight' position, as they will always place turrets and spikes in the center of the map, when the ring of fire converges and the enemy will have no choice but to face them, either 'eliminate' both, or be 'fired off' by the targets in their combo.
Don't forget to follow MGN.vn to update more new information about League of Legends you guys