Lee Sin is a 'hot hit' champion and has never been 'out meta' in the ranked matches of League of Legends. Let's find out 5 champions confidently counter him!
Morgana
Morgana used to be a very strong jungler in the old meta. As long as she can dodge Lee Sin's Q and smoothly cast her Q, she will win any 1v1 phase against the Blind Monk. Fallen Angel also has the same gank pressure as Lee Sin and the same amount of neutral target control. Know how to play Morgana will find a healthy balance between making it difficult for enemies with QE to protect his allies with E.
Skarner
Skarner is a good choice to face Lee Sin in League of Legends because Diamond Scorpio has many control tools built into his kit. Lee Sin doesn't have any hard controls other than Ultimate – Rage Dragon Feet, while Skarner has a lot of cc, so if he has to start a 1v1 match, Lee Sin will definitely have a hard time.
Graves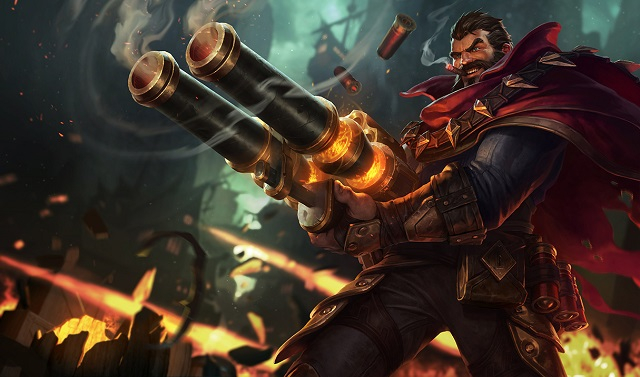 Graves can easily win any solo kill with Lee Sin as long as he can dodge Lee's Sound Wave. Don't be afraid to use Graves' superior teamfight to pressure Lee Sin and look for early kills. If you can't kill Lee on your own, you can find it by counter-ganking to help your allies or with your team to capture targets on the map.
SEE ALSO: League of Legends: K'sante begins to have a 'voice' in the professional league, Syndra returns to the strong meta
Evelynn
When using Evelynn, don't get into fights too early, focus on farming and don't clash with Lee before level 6, and since level 6, with ult, you'll have a lot of chances to ' torture' Lee Sin right after, Evelynn isn't too bad at counter-ganking either, and if Lee approaches a lane with her Q, she can easily turn the game around with her ability to close and withdraw his retreat.
Elise
Elise is one of the relatively popular counters to Lee Sin in League of Legends. Not only can she resist Lee Sin's ganking pressure early on, but she can also ensure a good rivalry with him against important targets like the Curly Crab, Dragon, and Rift Herald, which Elise can clear. Jungle easier and faster than Lee Sin.
Don't forget to follow MGN.vn to update more new information about League of Legends nha!