These are champions with relatively easy skill sets to control but bring great success, always popular in the lower ranks of League of Legends.
Malphite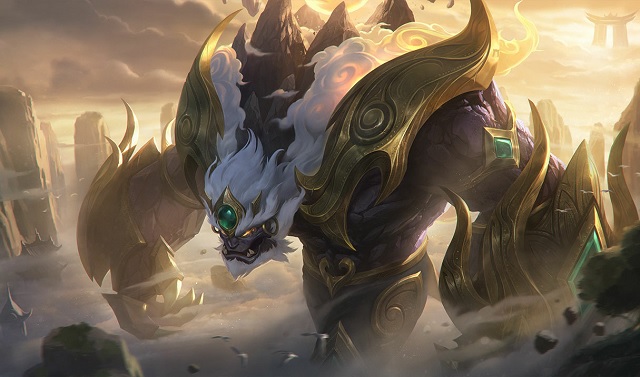 Top lane in League of Legends can be said to be a place that requires quite a lot of skill, but if you know how to operate Gladiator champions and good turrets, the chances of success will be very high. Especially at low ranks, gamers will often be more inexperienced, so choosing an easy-to-play champion that is easy to win but effective is essential. Malphite will be the perfect choice, this champion has very high resistance, can shield and protect teammates in teamfights, and at the same time brings huge potential for combat to R skill. – My Unstoppable.
Annie
Can say, Annie is the typical face of the top champions that are easy to play but easy to bring you success. Annie can operate the lane very easily, the player can farm or harass the enemy but still keep a very safe distance.
When it comes to the mid game, Annie has a lot of crowd control effects in teamfights along with incredible damage stacking, which will give her teammates more advantages in teamfights. Annie also has a very good roam ability, allowing her to quickly move to other lanes for kills and increase movement speed for her and her teammates.
Amumu
In spite of Amumu not one of the most popular champions in the lower ranks, but if you let players choose jungle champions that provide hard control and good resistance, they will remember Amumu first. The Sorrowful Mummy is one of the most effective teamfight champions in the game. Thanks to his ultimate, Amumu can lock the enemy team's feet in a counter, plus his dual stun from his Q ability, gives his teammates more time and opportunity to 'discharge'.
SEE ALSO: League of Legends: Top 5 weird and effective gameplay in ARAM
Nautilus
Roaming during the support phase is one of the most important skills to learn when climbing ranks in League of Legends, and there are few champions who can do this more easily than Nautilus. His fishing rod is one of the most powerful oddball abilities in the game. Helping players not only achieve high efficiency in the current lane, but also can surprise the guys in other lanes when being ganked.
Tryndamere
Finally, being a super popular champion at low rank – Tryndamere, This general makes many Silver rank players cry because of his ability to 'immortal 5s'. Tryndamere also has the potential to roam or split push easily, as long as he is separated from his team he will become a major threat to any enemy.
With one of the best split push strengths in the game, Tryn players can take towers very quickly and clear minions just as fast. Furthermore, if they're in a pinch, his ultimate also allows him to take down at least one enemy with him.
Don't forget to follow MGN.vn to update more new information about League of Legends Please!