In the recent version 13.14 of League of Legends, these 5 champions have shown excellent performance, their win rate table proves it!
5. Renekton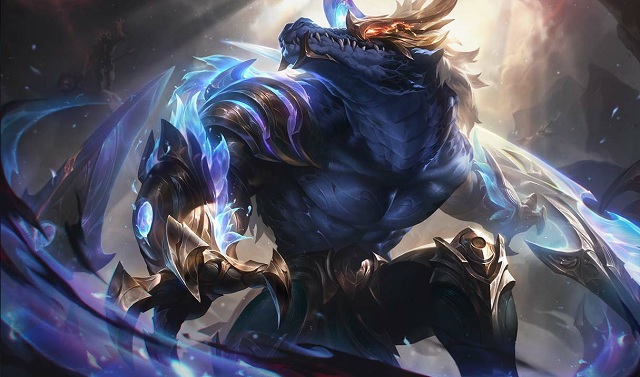 As the 'Gladiator' factor who is in extremely high form in the Mid lane in the last version of League of Legends. With 52.05% win rate and 0.8% pick rate. With the ability to stun extremely annoying and tough, it is difficult for a Mage/Assassin to compete with the crocodile in this lane. Just build items with magic resistance, Renekton could have been invincible, no mid champion could easily 'penetrate' his boot armor when turning on his ultimate.
4. Neeko
The Enthusiastic Transformation Master Neeko had a very impressive period after the rework of the skill set. She can transform into anything and go anywhere in the Summoner's Rift arena. Also because of this ability, many players will find it difficult to guard against this way of her playing, leading to the 'casualty' gameplay, sneaking on the enemy quite successfully. Whereby Neeko has a win rate of up to 52.55%.
3. Aatrox
Demon Sword Darkin is also a Top lane Gladiator champion, but this time re-appears in the Mid lane area in League of Legends. With his unique set of skills, dealing extremely terrible damage, Aatrox has proven his name is not fictitious, it is not natural that Aatrox is very popular among people 'spam' to rank up. Each time facing this card, the player must put in a lot of effort to 'reduce healing' equipment to counter him. And in this lane, not every Mage/Assassin can sacrifice damage to build himself fully equipped to counter this card, so Aatrox achieves up to 52.80% in this position.
SEE ALSO: League of Legends: 'Circus' G2 won the LEC, surpassing even T1 when creating a new record
2. Rumble
Rumble is also a very popular champion, both Top and Mid. His equipment is not very special in lane, but it is a slow-exploding bomb in teamfights. Just an ultimate of Rumble In the middle of the enemy team's team, it was possible to make ADC 'white blood' immediately. Because of that, Rumble's pick rate and winrate (52.82%) are outstanding, especially in this patch 13.14, so you can take advantage of him to climb the ranks.
1. Swain
Finally, the card Swain, the champion is holding the top 1 in the ranking of the strongest mid laner in version 13.14, the skill set of Swain very suitable for initiating combat and dealing tons of damage, just need to build semi AP items for this card, Swain can create a lot of mutations in combat, so the top win rate and strength His strength in the current version makes it hard for players to deny his position Swain, and if you are busy looking for a suitable card in teamfights, then this will be the best choice for you.
Don't forget to follow MGN.vn to update more new information about League of Legends you guys!