This is a portrait of 6 of the most 'strange' League of Legends ADCs in Challenger, all of which are Solo or Support champions, but they are bossing the win rate in the ADC role.
Bottom Lane position in League of Legends map (LOL) is the common area of ​​ADC and Support generals, Support will play the role of assistants, supporting ADC Carry in this lane. However, sometimes there are a few non-AD champions that still get 'spamed' by players in this position.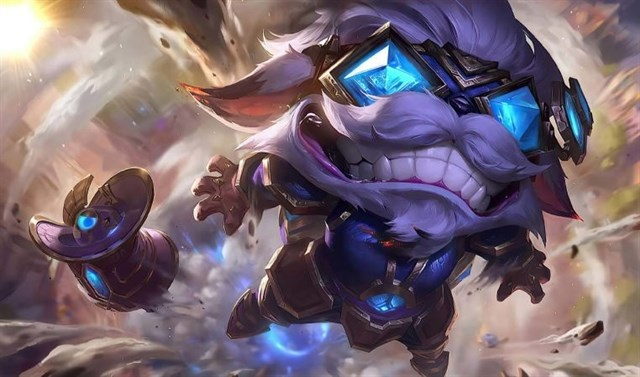 Especially in an arena where off-meta plays are being prioritized, the more champions there are Single Street are brought down to use in this role, not only that, but they also bring very high efficiency. This is especially evident in version 13.12, where the 6 best picks for placement AD carry not ordinary gunmen, but completely 'strange' faces.
MORE: League of Legends: Players are 'fascinated' with the 'colored' version of Soraka – want Riot to 'dye it black'
According to the statistics website League of Legends world leading reputation – U.GG – there are a total of 6 'off – meta' ADC champions that are dominating the win rate rankings in this version of Challenger, those characters include Karthus, Yasuo, Ziggs, Seraphine, Swain and Cassiopeia. With Karthus being the most elite card, with an impressive win rate of up to 58.15%.

Following closely in the footsteps of Karthus is a very familiar name – Lord Yasuo, with a win rate of 57.03% and ranked second on the list. The remaining 4 names have a win rate of 51 to 55%. Starting from the 7th position onwards, we encountered the first true ADC, the strongest factor for the ADC role currently ranked 7th is Kalista, followed by Ashe, Nilah and Ezreal ranked eighth, ninth and tenth respectively.
SEE ALSO: League of Legends: Gamers were surprised by the special curriculum at the Korean server – 'Pyke' AP
It's not unusual for mages to dominate the AD carry position. Karthus and Seraphine regularly top the bot lane in terms of win rate, mostly thanks to their ability to control crowds and impact enemies with tons of magic damage. Only one thing is quite surprising, this time there are 6 non-ADC champions in turn occupy the top ADC on high ranks.
A few reasons why ADCs can no longer maintain their performance in their playground is also due to the change in items in the last update, dozens of equipment such as Blood Sword, Bow Phong Linh, Death Crossbow, Ma Yufeng Sword, and Statikk . Electric Knife was changed causing some characters to 'go up and down the dog' because they had to change their styling.
SEE ALSO: League of Legends: What's so hot about the 'full AP' Zeri lesson that Deft and Ucal race to 'spam'?
Not only that, Kog'Maw – the character with the highest win rate in version 13.11 at the current Challenger rank has been 'nerfed' by Riot. Therefore, from these changes, we can completely conclude that when the ADC encounters unfavorable updates, the mages can easily 'boss' this lane.
Don't forget to follow MGN.vn every day to update new information about League of Legends you guys!