The LoL audience was constantly amazed by the 'super special' Kennen meta from the talented young players of the VCS family.
VCS always brings super unique and new gameplay, making the international community feel extremely excited and excited since setting foot in the international League of Legends arena. Not only that, the reputation of VCS is constantly being strengthened and enhanced thanks to the "outbound" sessions of Levi and SofM. Not only that, standing in front of the stage of the international tournament full of blood and tension, the teams of VCS did not appear weak, as evidenced by the fact that GAM Esports (GAM) and Saigon Buffalo (SGB) in last year's tournament all created a lot of plus points in the eyes of critics.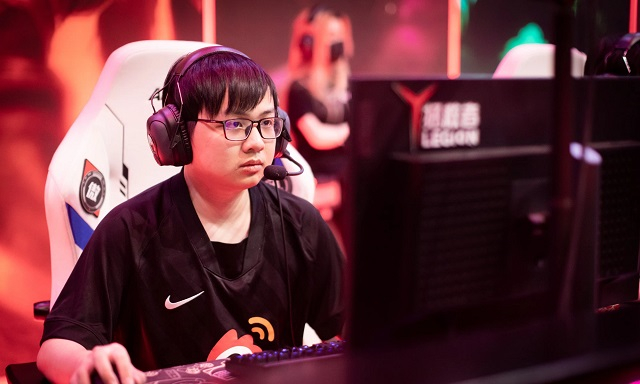 SofM – one of the most famous 'outbound' players of VCS
The recent matches of VCS have attracted the attention of fans around the world. Typically, the confrontation between Team Whales (TW) and Team Secret (TS), although the result has been fixed, but both teams have not stopped showing their efforts. In particular, the bright spot in this match came from the card Know by top laner Hiro02 of team TW. This player did not use the traditional item, the Hextech Rocket Belt for Kennen, but instead chose the super-weird item that is the Heart of God – a specialized item of the Gladiator class, Resist in this lane.
MORE: League of Legends x Valorant: Why is Your Shop less interested than Night Market?
Before this 'super special' and full of surprises, many League of Legends fans have constantly wondered if Hiro02 is trying to 'troll game', or is this inherently a type of play. new that this player is creating. Kennen, if you want to own the Heart of the God, will have to spend a lot of money to be able to own them. Not only that, the process of building other Magic Power items is also slower than before. Besides, if you choose the Heart of the God, it means that you will have to trade Kennen's common item to initiate combat, the Hextech Rocket Belt.
However, many players assert that this is not the first time that the Kennen gameplay has been implemented, but has been 'spamed' a lot in tournaments like PCS. Many people also analyzed that: "The Heart of Confucius will be an effective item for champions with long arm span but limited attack range like Kennen. Kennen also has to regularly go through targets to accumulate stacks. stacks E, so the short range is a huge weakness for this champion, when on Kong Than Heart, Know will be in an appropriate range to be able to stack for this item. This playstyle may not be useful to some Ranked players, but in the pro arena, where pro players are highly skilled and know how to use it, this meta is highly recommended. "
Although the card Know appearing with the item "Heart of Confucius" is not the first time, but it has also made a great impression on the public. As can be seen, VCS is also creating a lot of highlights with international audiences. And surely, there will be a lot of people looking forward to their new surprises at the upcoming MSI and Worlds.
Don't forget to follow MGN.vn every day to update more news about League of Legends Please!