The buggy product of the '200 year game developer' – Yuumi still has a pretty high win rate and becomes a bomb in the big tournaments of League of Legends.
Since its release in May 2019, Yuumi has always been a controversial figure in the League of Legends community, mainly due to his untargetable mechanics. The presence of the magical cat in tournaments and creating nasty teamfights has made this champion the most 'anti' face in the game.
After the skill update in April 2023, Yuumi was banned from appearing in the MSI tournament because he was not ready to compete, many people took this opportunity to beg Riot to completely ban this champion from most professional games. This shows the level of hate Yuumi no matter how high the community is, even though Yuumi is not always a bad card in the list of Support champions, when the meta changes, she always becomes the top champion.
On June 8, gamers posted a discussion on Reddit, with a question with a very sarcastic implication about Yuumi in League of Legends. They said that after the rework of Yuumi on March 7th, this champion is still regularly picked and locked in professional matches, so has Riot really updated her?
After witnessing this question, David "Phreak" Turley from Riot Games immediately cleared up by providing some evidence that Yuumi's skill update had worked, sharing that Yuumi's pick rate in tournaments had plummeted from 6 to 5. 14%, depending on the region she's chosen for.
SEE ALSO: Top 5 pairs of generals in League of Legends and Lien Quan Mobile have the same skills
From version 12.18 to version 13.11, it is estimated that the selection rate of Yuumi plummeted from 50% to 36-44%. Phreak said: "This is a testament to our 'balanced' update, for me it has been quite successful. As for the issue of Yuumi appearing constantly in tournaments, I think players should review their champ select."
After Phreak speaking eloquently, the fans will of course also rebut him. They claim that Yuumi's win rate in the LEC and LCK Summer Splits is only about 40% (according to Oracle's Elixir), but in the LPL, this card still has a win rate of up to 70% – topping the ranks of Support generals. Help of League of Legends.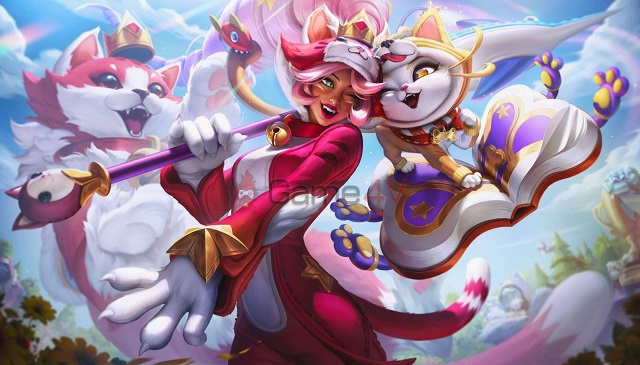 Faced with an unpleasant response from the game maker, another gamer also responded: "You think we failed with the Yuumi update, NO, the pro gamers are wrong, and they always have to wrong in the eyes of the publisher."
Only since the update until now, Yuumi has been nerfed 6 times, and at patch 13.12 next week, this name will still be 'called' again on the nerf list. The fact that Riot constantly updates like that can see the power of Yuumi still very formidable, just need to change the meta a bit, this champion can completely come back and master meta.
Don't forget to follow MGN.vn every day to update more interesting information about League of Legends you guys.