League of Legends has been extremely unstable lately because dozens of annoying 'hacking' game errors have arisen, the publisher has not yet paid attention and fixed them.
Players are constantly frustrated with Riot Games' indifference towards League of Legends in recent times, because there are too many serious game bugs that constantly crop up causing huge controversy in the gaming community but NPH have yet to come up with a solution to completely fix them. As a result, the experience of rank-climbing players is severely affected.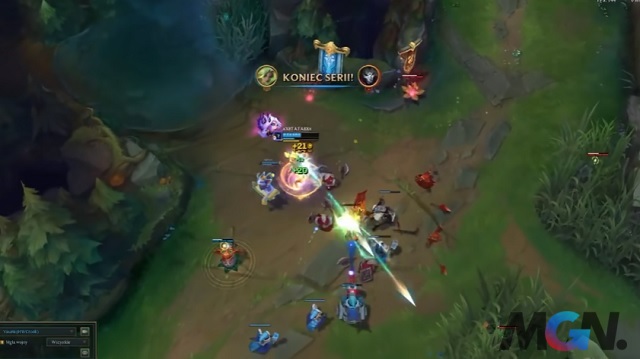 From Biscuit buffing mana, to hacking money with Shining Stones to Tahm Kench going around the map, players League of Legends got so fed up with Summoner's Rift and even many people even gave up playing rank to play another mode. It seemed that after Saint Vandiril released the above game bugs, everything would go smoothly, but no, without waiting for gamers to prepare psychologically, another bug was quickly released, specifically this bug related to Yuumi's ultimate.
This bug has been storming in the past few days, especially since it appeared since the champion was reworked, but until now it still exists enthusiastically with no sign of being fixed. again.
MORE: League of Legends: Despite setting a proud record, Saint Vandiril is sad because the game has too many 'bugs'
Similar to R error of Vel'Koz, 's R skill Yuumi It seemed like it would be fixed and only be interrupted when it ended, but no, this bug helped the player to use up to 2 times Yuumi's ultimate, not only that, it can also increase from 5 to 10 waves, this help the Magic Cat to gain a big advantage. This error has appeared many times since she was remade, but only after Vandiril 'seal', it became prominent and noticed by the community.
Previously, it was not popular partly because gamers did not know the correct way to recreate it. The way to do this has only been discovered by players in the last two days. Due to this advantage, many people have abused it to get better ranking results, and NPH still ignores these bugs, making the community bored, gamers lose interest.
Hope Riot Games After hearing the earnest calls to fix bugs from the community, we will start to fix it so that players can have a better experience as well as ensure fairness for this MOBA game. At the same time, take measures to deter and severely punish those who take advantage of game bugs to climb the rankings, making them receive appropriate punishment for their actions.
Don't forget to follow MGN.vn to update more information about League of Legends Please!