Lenovo has just launched the latest generation of powerful and stylish gaming laptops: the portable gaming machines Lenovo Legion 7i and 7 (16″, Gen 7) and the thin and light gaming laptops Lenovo Legion Slim 7 and 7i (16). ", Gen 7).
Possessing top-notch performance, the Lenovo Legion 7i and 7 are currently among the most powerful gaming laptops in the world. Meanwhile, the Legion Slim 7i and 7, the thinnest and lightest gaming laptop of the Legion series, have a widescreen 16:10 aspect ratio, meeting the needs of work and entertainment well.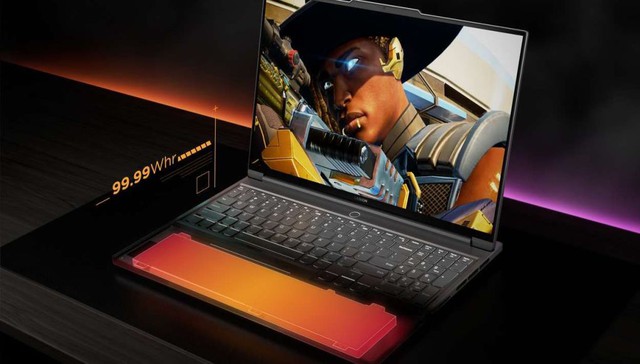 The new Lenovo Legion 7 Series laptops exceed all expectations with a range of innovative features that are adopted for the first time to adapt and balance the diverse needs of both modern and professional gamers.
These new devices have many "firsts": the first gaming laptop equipped with an FHD3 webcam for better live streaming, the first gaming laptop with a WQXGA (2560×1600) display,4 and a 16″ gaming laptop with a WQXGA (2560×1600) display Super "terrible" battery capacity. Minimalist design, using Windows 11, long battery life and super-quiet cooling fan mode thanks to the application of artificial intelligence (AI) technology are technologies for dedicated to those who are passionate about high performance and ultimate mobility.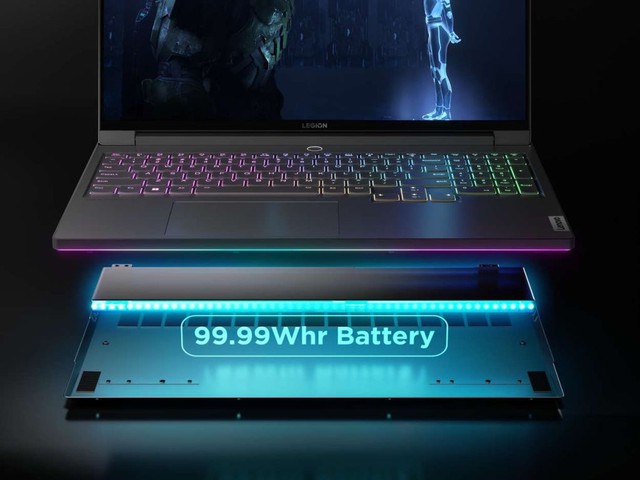 Mr. Ouyang Jun, Vice President and General Manager of Consumer Business Division, Intelligent Devices Group, Lenovo, said: "Lenovo Legion series has always been at the pinnacle of gaming performance, make it easy for gamers to improvise in both their personal and professional lives wherever they are, be it the tournament arena, the classroom or the boardroom. Stylish and more powerful than ever, our Legion 7 Series laptops Lenovo is upgraded to push the boundaries of high-performance gaming."
Lenovo Legion 7i and 7: Ultimate performance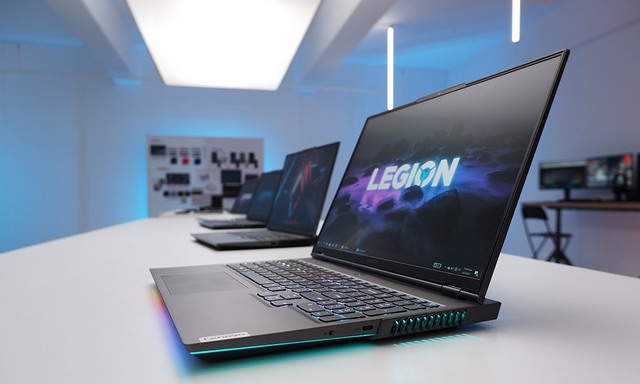 As one of the world's most powerful 16″ gaming laptops, the Lenovo Legion 7i and 7 (16″, Gen 7) are designed for gamers who demand the ultimate in gaming performance. With a clean, stylish and sporty design, these new gaming laptops also feature improved screen hinges and better I/O ports.
With a unibody design made of aluminum and magnesium alloy commonly found in the aerospace industry, the Lenovo Legion 7i and 7 use CNC cutting in a minimalist style, subtly demonstrating unparalleled power. mine. The RGB lighting system creates a colorful environment with effects on the keyboard and borders that are synchronized with the content displayed on the screen.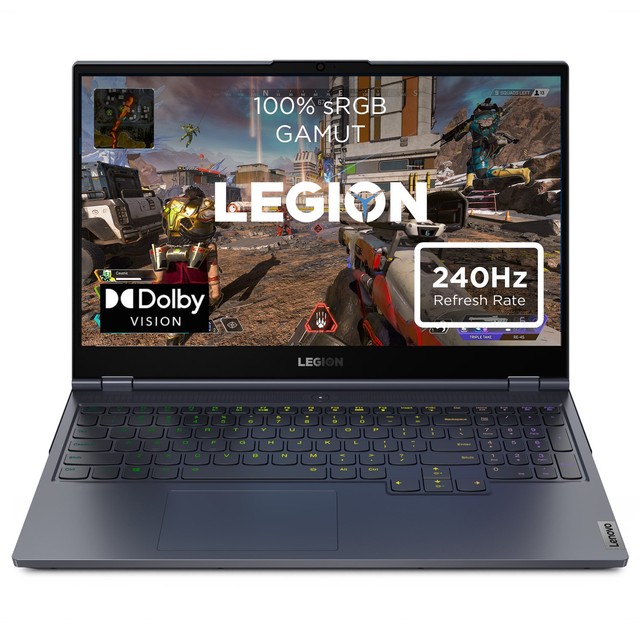 Lenovo Legion's TrueStrike keyboard is also improved with curved keys, deeper key travel than the previous generation. WASD Force Sensor technology with replaceable keys allows players to accelerate game characters by pressing harder.
Beneath the sleek looks of these laptops is an amazing amount of power: Thinner than the previous generation and only 19mm thin. Lenovo Legion 7i and 7 are neatly designed in a body weighing only 2.5 kg, integrating the latest graphics, processor and storage technologies. This powerful machine also has an impressive battery life with a 99.99 Whr battery – the largest with a 16″1 gaming laptop – and fast charging up to 135 Whs via USB Type-C.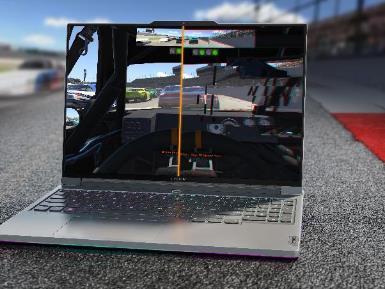 The Lenovo Legion 7i and 7 feature a wider 16:10 screen ratio with maximum brightness of up to 1,250 nits and a full DCI-P3 calibrated color space, high dynamic range, and eye-safety certification. TUV8. Gamers have 3 screen panel options with a daily refresh rate of up to 240 Hz (standard speed 165 Hz). Smoother Esports gameplay or a more enjoyable movie viewing experience in every frame with superb color accuracy. The new Lenovo Legion 7i and Legion 7 also come pre-loaded with Tobii Horizon software, which gives gamers an even more immersive experience in games, and Tobii Aware software, which uses smart sensor technology to help improve security. confidentiality, privacy and health of users.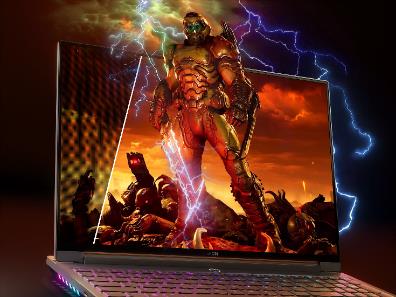 Lenovo Legion 7i and 7 are equipped with up to Intel Core HX Series Gen 12 or AMD Ryzen 9 6900HX, NVIDIA GeForce RTX 3080 Ti graphics (up to 175W TGP) or AMD Radeon RX 6850M XT mobile graphics, DDR5 internal memory and Gen 4 PCIe9 SSD drives, tuned for optimal performance by the Lenovo Legion AI Engine 2.0.
This AI engine can forecast fan performance and balance GPU and CPU performance in real-time, according to the specifics of each game for peak performance. In addition to the 67% thinner blades compared to the previous generation to improve airflow, the cooling system of this laptop also has a phase-change thermal coating for faster heat conduction, larger surface area. and the air intake slot under the keyboard.
Lenovo Legion Slim 7i and 7: Soaring in the creation of a new world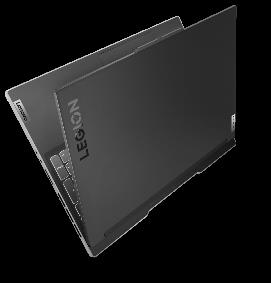 As the thinnest and lightest 16″ Lenovo Legion gaming laptops, the Lenovo Legion Slim 7i and 7 (16″, Gen 7) are designed for powerful gaming and content creation in an elegantly minimalist design. . Available in Storm and Onyx10 gray, these laptops' CNC-processed metal frame construction is both light and elegant, weighing just 2 kg. This innovative design fits in almost any space, from coffee shops to offices to gaming tournaments, while taking up only the same overall space as a 15-inch laptop.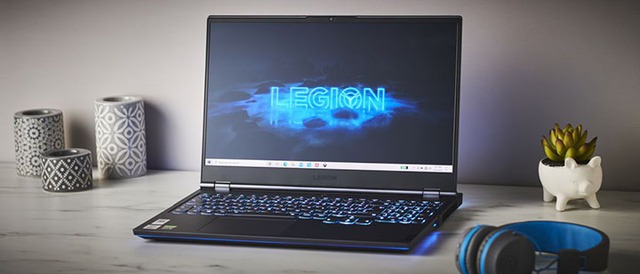 The Lenovo Legion Slim 7 series laptops allow users to move freely while maintaining the performance and power of processors up to Intel Core H Series Gen 12 or AMD Ryzen 9 6900HX. Users will not need to carry an adapter when traveling and the machine has a table of dedicated I/O ports on the rear of the machine, improved with HDMI 2.1 port.
All Lenovo Legion laptops come pre-installed with support applications to simplify gaming. Legion Arena is Lenovo's gaming platform that unifies all of its users' PC games into a centralized hub, linked to popular platforms and online stores, from a single location to deliver the ultimate gaming experience. effective gaming experience.
https://gamek.vn/lenovo-ra-mat-loat-laptop-gaming-legion-7-series-moi-nhat-voi-hieu-nang-dinh-cao-20220517161519021.chn