If there is Elsu in the pair, boldly pick one of these 3 generals to form the scary parallel pairs of Mobile Alliance in season S3-2023.
Elsa is one of the famous Gunners of Lien Quan Mobile. He is not only strong in the ability to deal damage, but also very powerful in controlling the target, controlling the map thanks to his great skill set.
In addition, Elsu is also a hard hit against stealth champions like Kaine or Wukong. In particular, with the team criteria set by Lien Quan Mobile, if the player chooses the right ally to play with Elsu, the enemy team is forced to lose in a respectful manner.
>> MORE: Lien Quan Mobile: Guide to the lesson plan 'saw crush' – Elsu 'full speed, critical'
Liliana
The common point of Liliana and Elsu is that they are both strong in their ability to deal poke damage in the early game and strong shock damage in the late game. If played together in a game, they will deal tremendous output damage to the enemy from the first seconds of the match.
The simple thing to do is that Liliana will use skill 1 and skill 2 to poke blood and stun, then Elsu's task is to finish off the enemy with her 'extreme' shots.
Nakroth
If Elsu and Liliana could both do each other's duties as a tease, a finisher, then Elsu on Nakroth's team would have to volunteer to deal damage first. Then, when the enemy is dying and tends to fight back or run away, Nakroth will use his mobility to chase and finish them off.
Meanwhile, one is Elsu will continue to shoot to support, the other is to shoot the surrounding enemies to avoid them coming close to kill Nakroth. As long as the combination is good and good as above, no enemy team will dare to "crow" in front of this duo.
Thane
Elsu is an ADC, so the rule is to pair with the same SP in Dragon lane. Optimally, the player picks a Support that has the ability to inflict bad effects on enemies as well as have enough damage to finish them off in case they run away. The brightest candidate is Thane.
Thane's skill set that applies control effects on enemies will make it easier for Elsu to shoot, while Thane's ability can also deal a huge amount of true damage with long range.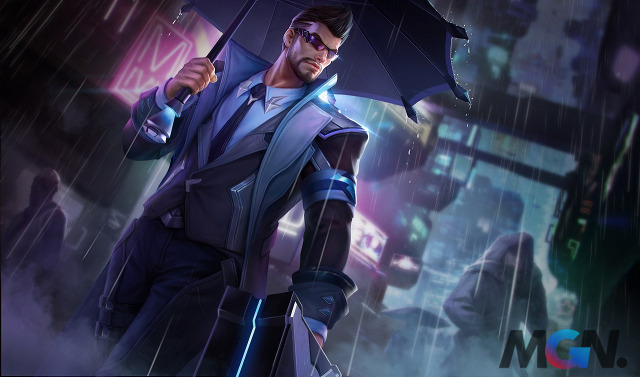 Finally, don't forget to follow MGN.vn regularly so you don't miss any of the latest and most interesting content about Lien Quan Mobile.