In the S4 – 2023 season, Keera is an extremely scary 'predator' in the Forest lane of Lien Quan Mobile. Below are generals that can counter Keera well that gamers should choose if they have to confront this girl.
In the current meta of Lien Lien Mobile, magic generals are on the rise. In the list of the strongest magic generals today, the name Keera must definitely be mentioned. With powerful strength, this girl not only dominates the ranks from low to high but also continuously appears in professional arenas. So what are the champions capable of limiting Keera's overwhelming power in this S4 – 2023 season?
Omen
Omen – Demonic Sword Daxa is a very strong champion in solo range. In Caesar lane, this card can be balanced against many odds thanks to its extremely short 'dip' phases. Possessing many advantages such as strong damage, good resistance, and most especially the ultimate attack Killing Abyss, Omen becomes a difficult opponent for Keera. With the help of his ultimate move, Omen can easily tie up Keera and finish off this Assassin with whip attacks that deal huge amounts of damage.
Aleister
Aleister is a general who possesses powerful suppression moves that help him counter Keera in the match. Aleister's ultimate move Eternal Prison has the ability to control hard and is also one of the few moves that cannot be dispelled. This is the trump card to punish assassin generals like Keera who can rush in. In addition, Aleister's other moves also cause many unpleasant control effects and also have a good amount of magic damage built up afterwards.
Murad
Murad is an Assassin card capable of dealing extremely large damage with a set of moves capable of magical transformations. This guy's playing style causes great difficulty for Keera as he constantly goes in and out of combat thanks to his extremely long dash moves and ultimate move Illusion Slash. With her ultimate move, Murad can easily outplay Keera thanks to her ability to dodge all the moves and damage coming from her combo, while also returning a large amount of damage and 'getting away' quickly.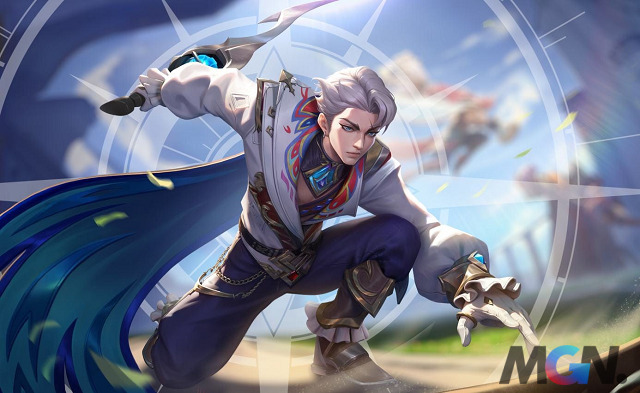 >> SEE MORE: Lien Quan Mobile: The author of the Guardian Dimension series reveals new skin ideas
Wonder Woman
With her extremely strong tanker qualities, Wonder Woman is often used by many gamers to limit Keera's powerful power in the match. This is also a card that many players take advantage of in large and small tournaments. Wonder Woman is strongest in the middle and late stages of the game, then with her toughness and abundant damage, Keera will have big trouble when trying to confront Wonder Woman, even Keera can being outplayed despite having an advantage.
Wukong
In the S4 – 2023 season, although Wukong is a quite old general, he still receives favor from gamers when climbing rank. This general made a name for himself thanks to his extremely high-quality fatal blows. With her fragile Assassin style, Keera is very afraid of facing an enemy with the ability to deal strong damage like Wukong. In the late stages, Wukong can deal tons of damage with knocks and finish off Keera in the blink of an eye.
The latest and most interesting information about Lien Quan Mobile will be continuously updated and reported by MGN.vn every day. Follow us regularly so you don't miss it!