SP is a position that can be considered 'the bride of hundreds of families' in Lien Quan Mobile, when making a mistake, you can be cursed like a slap in the face from your teammates.
Most Lien Quan Mobile players consider the SP position to be the most leisurely position as they only need to walk around occasionally buffing effects and solutions for teammates and is a safe position that is rarely targeted in the match. Unlike what many people mistakenly think, SPs must take on important roles such as always having to move continuously to check the map and dust, and must always appear to cover teammates in a timely manner.
Because of this 'life as a daughter-in-law', SP players often have to face hardships that are hard to put into words.
Teammates kept asking 'Where is the prize?'
Auxiliary equipment is the 'powerhouse' item of any Support card. This item is divided into many types and has many different uses, of which the most commonly used accessories are those that can resolve effects and scan maps. Because it brings many great uses quickly, this is also an equipment that plays an extremely important role in combat phases.
However, auxiliary items are not cheap items for a position that cannot farm resources or 'network farming' like Support. Therefore, it takes time to complete this item of equipment and the CD time of this item is also quite long. However, many gamers have forgotten this problem, so when they accidentally die and the SP has not been able to solve it, they constantly ask or even blame the SP for not being able to solve it in time, causing themselves to 'die unfairly'.
Damn SP cleans up soldiers
A tragedy that makes many Support gamers extremely tired when faced with it is being forced to clear the army. Meanwhile, Support generals often use equipment to increase resistance and are mostly Tanker generals and buff effects so they do no damage, so being sent by the team to clear soldiers is an invaluable task. same difficulty.
If you use champions with strong area damage or use full damage playstyles capable of clearing minions quickly, you can still help somewhat. But when holding pure Support cards like Helen, Toro or Zip, clearing minions takes an extremely long time. Even when it's late, the minion army in Lien Lien Mobile is extremely strong and strong, SPs can even be minioned. clear' the opposite. Therefore, being forced to clear the army is the SP's scariest nightmare.
'Green' is okay, but every time you die, you get cursed
One of the things used to evaluate a player's contribution in a match is KDA. By taking on the role of SP, gamers will have to accept and get used to their extremely bad KDA situation. Because the SP has the role of being the vanguard of initiating combat and covering the rear for key positions in combat, it is necessary to lie down a couple of times to ensure the team's main force can retreat safely.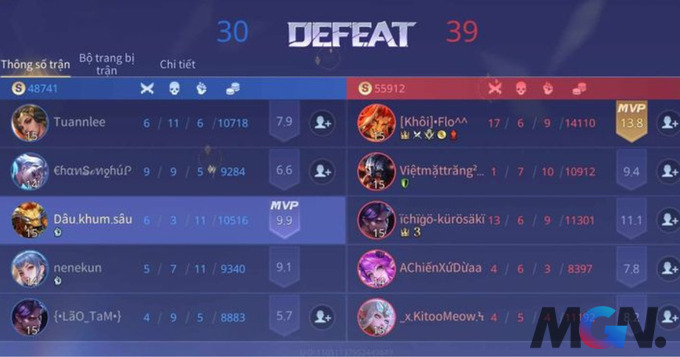 Most teammates will understand that, but it's impossible to avoid encountering toxic "brats" who, whenever they see their teammates lying down or dying a little too much, will lecture them and scold them mercilessly. This will greatly affect the morale of SP players and teammates when constantly having to endure extremely toxic words from 'mixed mines'.
>> SEE MORE: Lien Quan Mobile: 5 'hot picks' on Caesar lane in the Winter DTDV group stage
If you accidentally KS, you will be scolded like a criminal
Many Lien Quan Mobile players believe that the Assistant is a position that only covers the fighting team, so a 'green' Assistant is unnecessary. Therefore, most Assistants usually only contribute support in kills and if given the opportunity, always give up the position to finish off the enemy to the main forces like AD or Mid.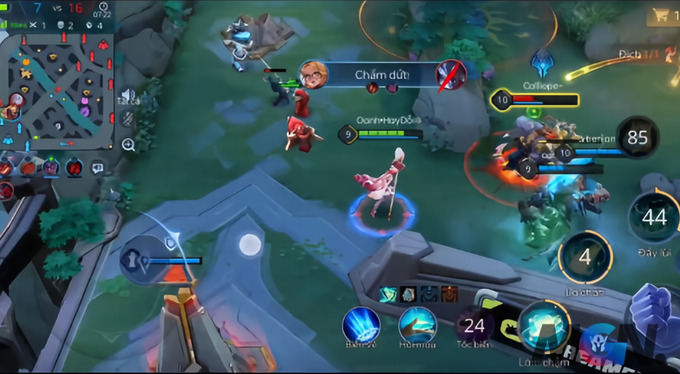 However, there are times when the SP accidentally gets a kill or just has a lot of kills in the match and then has to suffer criticism from other positions from the beginning to the end of the match. While he himself also contributed a lot to the fighting. That has made many SP players quite cautious when launching moves and unable to play freely in the match for fear of their teammates turning their backs.
Being forced to push towers or defend towers
The matches at the Endless Plains end with the destruction of the enemy's main house, so pushing towers and defending towers must be the top priority tasks to achieve victory. Yet many gamers forget that and just focus on 'farming people' and constantly opening fights. At that time, the responsibility of guarding soldiers and pushing turrets falls on the shoulders of the Assistant.
As we know, most Support generals usually have quite a modest amount of damage, so this task is very difficult. For Assistant cards like Chaugnar, Helen, Toro… in the early game they can still handle this task, but when it comes to the late game, this is almost an impossible task for Assistants. Prime.
The latest and most interesting information about Lien Quan Mobile will be continuously updated and reported by MGN.vn every day. Follow us regularly so you don't miss it!