Alice's 'unique' appearance has recently received mixed reviews from players of Lien Quan Mobile. Even fans are not afraid to 'turn the car'.
There is a 'fun fact' about the Assistant class that very few players of Lien Lien Mobile know, that most skins for SP generals only stop at level A (because this is a position that not many people are interested in, so NPH also looks at it). ignore). However, Alice has 6 skins of S / S + level – What any 'colleague' wishes.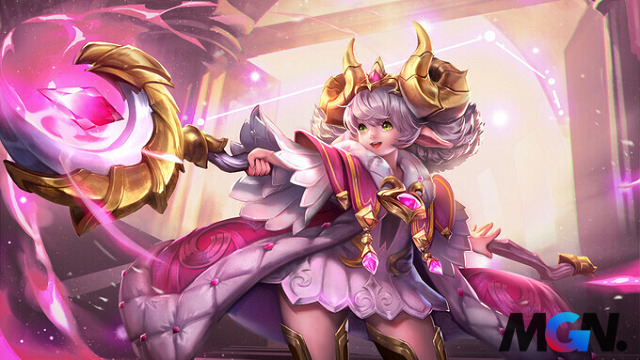 Not only possessing a 'cheese stick' appearance, but Alice is also recognized as a strong SP general with a very uncomfortable control ability. In particular, more than half of her fanfom is full of female gamers. In terms of strength, Alice both deals strong damage late and has a scary set of silent moves. Even the enemy's main force and the quality of the Gladiator champion when it comes to full damage still have to be wary of meeting a full-magic Alice.
>> MORE: Lien Quan Mobile became the graduation project of a Thai student, NHM only knew how to 'whisper' praise
Cute, beautiful and annoying has been Alice's trademark for a long time, but in a new Splash Art, Alice makes fans extremely disappointed. No longer the innocent loli look with sparkling eyes, instead, a slightly stiff and strange face like 'reverse evolution'.
The Alice sisters have criticized the design team a lot and asked the developer not to update Art Alice. Let's keep what is inherent because Alice has always been very beautiful.
The latest news and content revolves around Arena of valor and famous games will be updated every day by MGN.vn. Follow us often so you don't miss out!