Astrid is said to be the next general to have his appearance revamped when images of the new Model appear on the Lien Quan Mobile pages.
Not long ago, Lien Quan Mobile had a remake of the 'Model' general and received a lot of positive and negative feedback from the gaming community. The champions selected at that time included: Aleister, Tel'Annas, Veera, Krixi, Zephys, Thane… And coming soon, the high probability will be Astrid Because recently, the game's prestigious pages have shared pictures of her new 'Model'.
An Artist named Tean Lee recently posted an article sharing about the process of drawing the new 'background' of the Norman Citadel. But the most remarkable thing is the drawings of Astrid's (never appeared) appearance.
Accordingly, many gamers have surmised that it is most likely the revamped appearance of Astrid in the future. The drawing of the picture is considered by some to be quite similar to the drawing of Hui Zou – An Artist sketching Model Game.
For more clarity, players can refer to the previous 'revamp' champions, which are quite similar in strokes to Astrid.
Astrid is not currently a prominent champion, aside from one champ, she always seems to be outside of the general pick-up plan of the majority of gamers when entering the game. Therefore, if the new appearance is redone and there is a slight modification in strength, perhaps Astrid will be able to attract more attention from players in the future.
However, don't look down on this girl. The amount of damage that Astrid deals is strong enough to send the main enemy to the altar in an instant if everyone can tame it.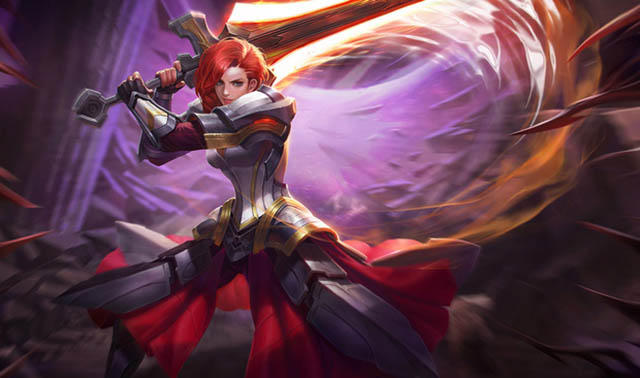 >> MORE: Lien Quan Mobile: 3 skins coming soon, 'rookie' Bijian receives skins transferred from the original
Note, this is just a prediction of most players after seeing the photo. Therefore, everything can change in the future. People should only read for reference only.
The latest and most interesting information about Arena of valor will be continuously updated and reported by MGN.vn every day. Follow us often so you don't miss out!
Cre: Archangel AOV Group