Waiting for a long time to go to battle, but Omen failed on the first day of APL 2023, causing the Lien Quan Mobile gaming community to 'laugh out loud'.
One of the biggest Esports tournaments in Lien Quan Mobile is APL. With the convergence of 'one-headed' players, the fighting style and the cards used in the tournament are of course very strong. Accordingly, any name on the BAN list, we must understand that it is an extremely dangerous champion that any team must be wary of.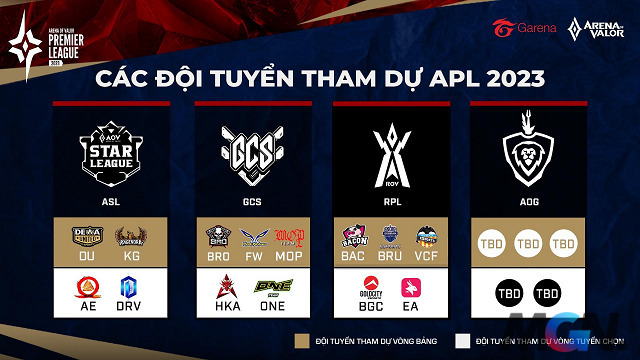 The first match day of APL 2023 went very smoothly on June 28 with a total of 9 matches taking place. However, with Omen alone, it was quite "unlucky" when he was banned for a total of 8 matches, the remaining 1 match was played and he lost.
With an almost absolute ban at APL 2023 on the opening day, it must be recognized that Omen at the present time is so powerful that the "big hands" in the tournament are also afraid so "ban for good".
Why is Omen so strong?
Although it has been reduced in strength, Omen is still a big force on the map of Lien Quan Mobile in general or APL 2023 in particular. Comprehensive is the beautiful word used to describe Omen in the current meta.
With his skill set, Omen can play hand-to-hand with a lot of matches, along with his ability to press / push turrets is also at a normal level. The enemy that has the loophole is the pillar that flies in a split second.
If Arum or Aleister still has a fatal weakness when pinning the enemy, then Omen's Abyss is so perfect that it allows the player to lock any prey in combat or even 'log out' in place to wear Omen. feel free to do so.
In addition to good control, the large amount of true damage along with the 2nd ability also allows Omen to be immune to damage.
>> MORE: Lien Quan Mobile: The 'comprehensive craft' lesson plan with Omen
With the above characteristics, you probably understand why even professional players don't dare to release Omen, right? Although there was no victory in the game played, it was just the beginning, this will still be a card that the teams are wary of.
The latest and most interesting information about Arena of valor will be continuously updated and reported by MGN.vn every day. Follow us often so you don't miss out!