In the next version, Garena will bring a lot of new changes to the Ranked feature of Lien Quan Mobile. Check with MGN.vn below!
Ranked Battle In Lien Quan Mobile, although attractive, it is also full of drama. Accordingly, hacking cheats, trolling games, … have always been a painful problem of this mode for a long time. Garena has been taking a lot of measures to deter and eliminate the 'bad actors'. The latest is the announcement that will edit a new feature in the Ranked match.
Specifically, in the next version, the publisher will release it Ranked Match Cancel feature when all of the following conditions are met:
>> MORE: Lien Quan Mobile: Garena announced Tulen's new Splash Art, the gaming community simultaneously criticized 'alum'
– After the end of the champion selection phase, the system will consider whether the formation is reasonable or not.
– If the formation is unreasonable, the teammate can request to cancel the match (the reasonable formation will not have the match cancellation feature).
– Team members will vote and if all agree, the match will be canceled (if 1 member disagrees, the match will continue).
– Every day the player will be canceled 2 times, the 3rd time will be deducted prestige and banned from ranking for a time (participating in the cancellation vote is also counted as 1 time).
– When the match is abandoned, the opponent will receive a small amount of essence instead.
– The match cancellation feature only applies to single rank, 2-3 person rank, 5 person rank will not apply this feature.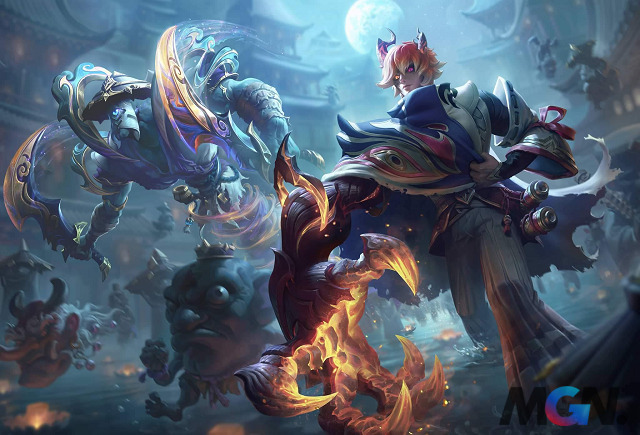 However, after receiving the notice, many people feel that the new feature is quite inadequate because there is a high possibility that those who use the 'weird formation' to surprise the enemy will be considered an unreasonable and dangerous formation. risk of canceling the match.
Next, in order to cancel the match, it takes 5 people to agree and when the player intends to break the game, it will not be foolish to click yes, so this is extremely unreasonable from the game maker.
The next thing that many people disagree with is the cancellation of only 2 matches in a day. This is unreasonable when someone has canceled 2 matches a day, the person who has not canceled any matches in the same match, but if the team is not reasonable or the game breaks, wants to cancel the match, the person who has canceled 2 matches will not dare to agree. The intention to cancel because the reputation will be deducted is very unfair.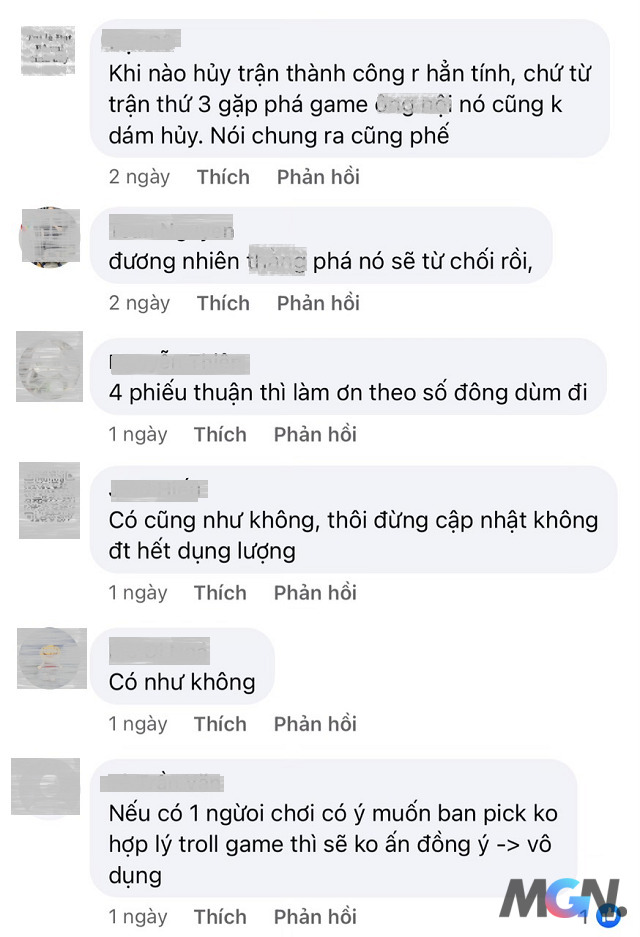 How about you, how do you rate this new mechanism editing? Please leave comments for everyone as well as MGN.vn to know!
The latest and hottest news about Arena of valor will be continuously updated and reported by MGN.vn every day. Don't forget to follow so you don't miss it!