These are cards that are only suitable for calm, 'hard-handed' gamers who use to climb the rank of Lien Quan Mobile in the S3-2023 season.
Playing any game is the same, skill is a must, but psychology is equally important. When playing Lien Quan Mobile, a comfortable mentality will help us easily handle the situation and solve any problems that arise in the game in a more professional and effective way.
So, among the nearly 120 champions currently available, if you find it difficult to keep your cool, here are the cards that you need to avoid this season S3-2023.
>> MORE: Lien Quan Mobile: How are Tulen's "swimming" generals Lei Dieu now?
Florentino
Florentino Although strong, it is still assumed by most players to be a 'soldier with a sword', because this general is easy to become useless if the player is 'inexperienced' and does not handle the situation well.
Master Florentino often possesses a cool head, a steady mind to solve effective fights. Moreover, this is also a Gladiator that requires high skills, so it is completely unsuitable for newbies who are not experienced enough to handle the situation.
Therefore, those who are mentally weak can panic when many enemies suddenly arrive, resulting in criticism from teammates.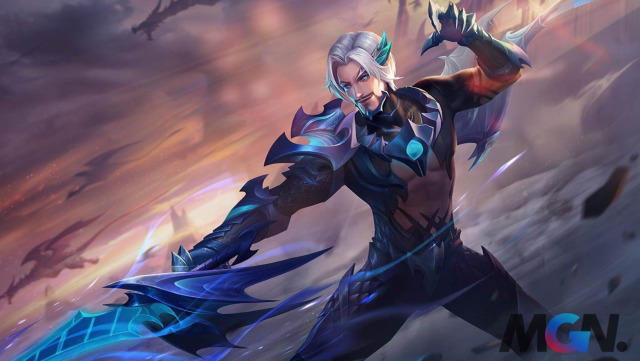 Grakk
At the moment, it is very difficult to pick Grakk successfully. This is an extremely annoying SP general and gives a great advantage to the allied squad. However, the line between a good Grakk and a bad one is very thin. Using the right move, correctly, is good 'out play' and vice versa. Therefore, this is also a card that is not suitable for weak psychological players.
In addition to having to maintain psychological stability when playing Grakk, everyone also needs to have a little ability to judge the situation, the enemy's steps to 'pull' accurately and hack their brains. Grakk pulling well will help teammates a lot in the match and vice versa.
Elsa
This is a champion that not only requires high skills from players, but they also have to have a strong mentality. Even professional players when going to compete using Elsu can still completely miss continuously. Therefore, Elsu is really picky about players, or in other words 'unfriendly'.
However, if you can master Elsu, this is one of the strongest Gunner generals in the Mobile Union. Extremely long range, the ability to control the large area map and is the hard hit of stealth generals.
The latest and most interesting information about Arena of valor will be continuously updated and reported by MGN.vn every day. Don't forget to follow us regularly so you don't miss out!