The opportunity to own a series of high-class skins is right in front of you, quickly log in to Lien Quan Mobile so you don't miss it!
In response to the worldwide sales festival – Black Friday, Lien Quan Mobile also organizes a series of events to bring gamers a lot of items and gifts at great prices, such as: Loading Together, Lucky Wheel Goodbye and Offers Goodbye DC Universe.
Along with that, another hidden event is also being released called Pre-order Skins, Get Free that players should not miss!
The time of the event is only one week from November 14, 2022 to November 21, 2022, so the Grandmasters of Lien Quan Mobile must take advantage to have a good gift!
Instructions to join the event Preorder Skin, Get Free
Step 1: Go to Lien Quan Mobile → Events → Select an event, Pre-order Skin, Get Free at the first gift box.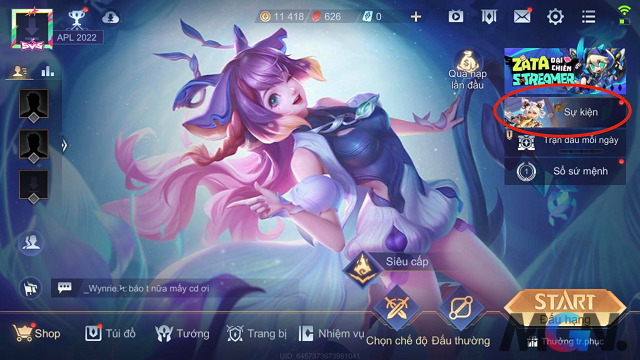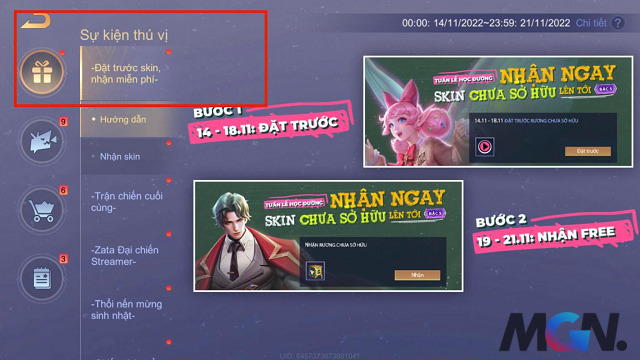 Step 2: Click on Get skin → Pre-order (from November 14 to 18).
Step 3: Wait until November 19 → The 'finish' button on the free chest turns yellow to 'receive', then click it.
Step 4: Choose your favorite free skin.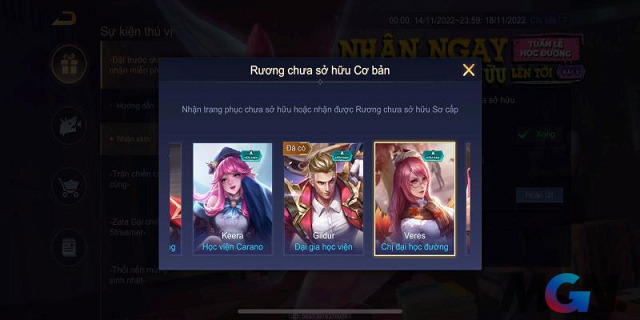 Since it is currently the time related to the 11/20 holiday, the 8 free costumes all belong to the school theme of Lien Quan Mobile. If you don't like them, you can still choose to receive the Primary Unowned Outfit Chest.
>> MORE: Lien Quan Mobile: Admire the School-themed skin series – Extremely pure and lovely!
On the other hand, if the skin received in the chest is not what you want, you can choose the Intermediate Unowned Chest!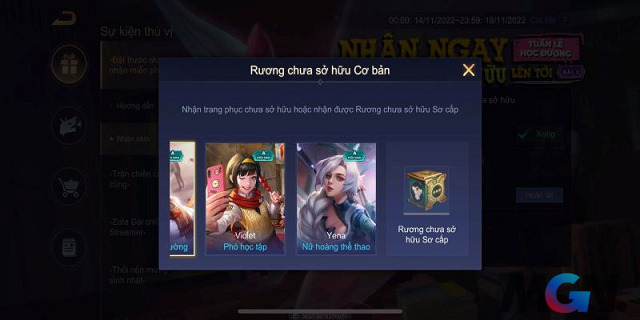 The latest and hottest news about Arena of valor will be continuously updated and reported by MGN.vn every day. Don't forget to follow so you don't miss out!