The S3-2023 season meta gives a lot of favor to the Gladiators – Tankers of Lien Quan Mobile. Therefore, climbing rank with this class until the last minute of the season is very reasonable.
If on the Vietnamese server, Lien Quan Mobile players fight quickly and fight a lot, other servers prioritize team fights that are also more tactical than fighting.
In particular, the Taiwanese server has always been the 'cradle' of new metas for both classes and tournaments. So, in the current Gladiator/Tanker meta, which are the most trusted TOP champions on the Taiwan server? Let's refer to 'rush Rank' in the last days of season S3-2023!
>>SEE MORE: Lien Quan Mobile: Yena's 'time' – Arranged to have the first SSS skin in her Gladiator career
Florentino
Mentioned Florentino quickly come to a true 'monster' in the Evil God Caesar alley area. Despite frequent power nerfs, his position is still extremely secure. If played by a champion or Master, the opponent will immediately decide to 'stop the game'.
Not only does Florentino have high damage and top-notch performance, but he also has a pitiful healing ability. However, because he is a difficult and 'colorful' champion, Florentino requires his players to really practice, otherwise 'waste' is the phrase that accurately describes this champion.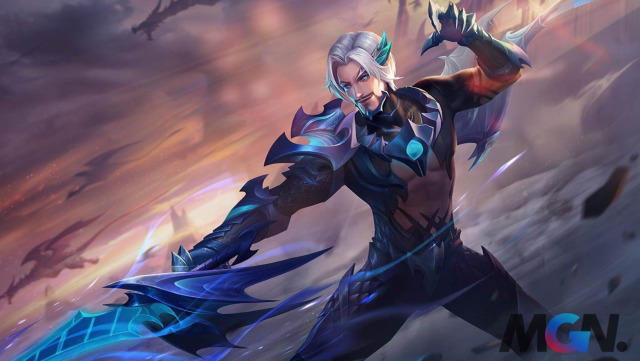 He
Yena rarely appears in the ranks but is the top used card in professional tournaments. The reason is that Yena is very difficult to play, not suitable for the majority of Lien Quan Mobile gamers. On the contrary, if played well, it's scary not to cost Florentino at all.
This is one of the Gladiators who is very competitive, capable of dealing damage, resisting, defending the lane, and archery,… In the tournament, Yena mostly took on the role of laner and pick-up rather than Join the fight from the beginning.
Shot
With reasonable choices and extremely high bans in the recent tournament, Shot deserves to be on this list. As a general with extremely good resistance, it is not even an exaggeration to say that he is 'super strong' compared to the general average of Dau generals at the present time.
Not only that, in addition to being a punching bag, Skud can also throw powerful punches that will evaporate in an instant. The super strong ability to escape combat is also a huge plus for this general.
The latest news and content around Arena of valor and famous game titles will be updated by MGN.vn every day. Please follow us regularly so you don't miss it!