Instead of going to the Jungle, Enzo can still be highly effective if the player is 'hard-handed' in the SP position in Mobile Alliance. And here are the instructions for this weird lesson plan!
Enzo Not a 'hot pick' card of Lien Quan Mobile, but not so that players rush to judge the weak guy. In contrast, Enzo is an Assassin card with a scary set of control skills, easy access to enemies, and super-quality hand attacks. However, it is only because of the high difficulty that it is not used often.
Overall, Enzo still deserves to be appreciated despite the few players. In particular, if gamers are tired of going to the Jungle, they can still take advantage of this champion in the Assistant position to change the wind, especially in the context that Enzo is 'reviving' strongly at the end of season 24. Of course, the inclination. Equipment for SP play must be defensive, but if you want, you can still go to semi to pull under pressure, can make, eat and defeat the enemy by yourself.
First of all, gamers need to clearly understand the role of SP in Lien Quan Mobile. In fact, SP is not just about blocking or supporting damage, controlling, fishing, … but also many other roles, depending on the player's own 'style' and the formation of both sides.
Therefore, it's completely normal for an Assassin champion like Enzo to go SP. What is important is how Enzo players will perform in the match. SP does not have to be the first in the fight, but must be the one who can control the enemy, catch the move or at least put pressure on the enemy team. At the same time, protecting AD is a task that any SP must do.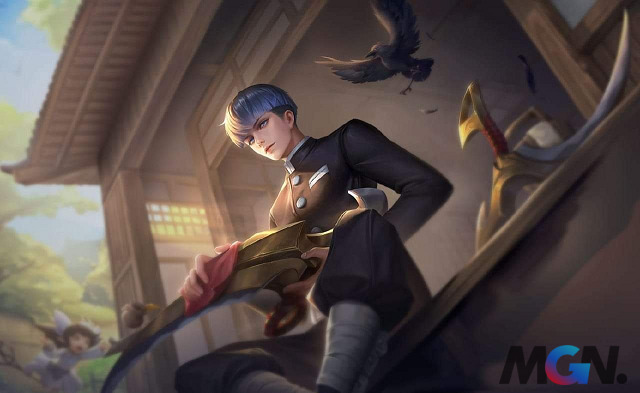 Enzo is basically an Assassin champion, so it can deal a lot of damage, sometimes even killing enemies instead of Gunner. Many Lien Quan Mobile gamers often joke that the best way to protect yourself is to kill all the enemies yourself and Enzo is typical.
On the unpleasant side, Enzo did a great job. Enemies that are 'hook' by this general will almost immediately be approached and pulled back. Accordingly, besides suffering the battle, the 'prey' cannot do anything else.
However, when using Enzo to go SP, players must ensure that they can master this champion and possess good personal skills. Along with that is movement, judgment of the situation as well as reasonable entry and exit to avoid death before teammates rush in.
>> MORE: Lien Quan Mobile: Enzo 'revived' with a sharp increase in the number of players at the end of season 24
In general, the gameplay of Enzo SP will be highly effective as long as gamers are 'hard-handed', can play with friends to have the most interesting experiences with this strange but familiar lesson plan. In contrast, MGN.vn does not encourage newbies to use this extreme strategy when climbing single rank or going 3.
Finally, don't forget to follow MGN.vn so you don't miss any articles about Arena of valor as well as other hot games!