Lien Quan Mobile season 24 is entering the sprint phase, in addition to the "speed up" ranking, gamers are also interested in the season ending time as well as the rank reset details.
Lien Quan Mobile season 24 is counting down to the end, this is the golden time for the Grandmasters to "race" to reach the highest rank. Along with that, many players are also excited about the new content for the next season. In particular, information about the end of season 24 and details of resetting rank is of great interest.
According to revealed information, gamers will bid farewell to season 24 in early January 2023, specifically from 3:00 – 12:00 AM on January 11, 2023. Soon, Lien Quan Mobile season 25 will officially start with a series of interesting updates.
For rank reset, the final achievement will be based on the highest rank achieved by the player instead of the current rank (for example, if the player climbs to Diamond, but drops to Platinum, then the still be counted as ranked achievements at Diamond level).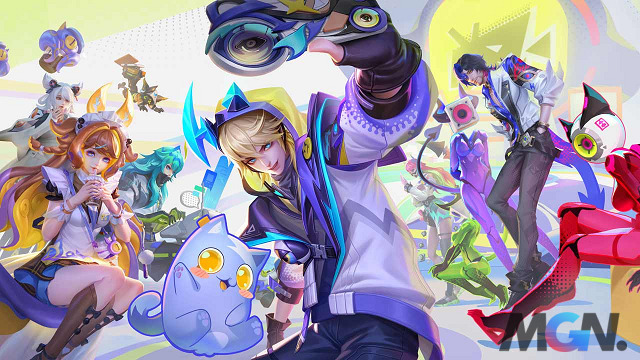 DETAILS OF RESET RANK SEASON 24
Ranked season 24 Ranked season 25 before kick off Master 51+ stars Tinh Anh 2 Master 41-50 stars Tinh Anh 3 Master 31-40 stars Tinh Anh 4 Master 21-30 stars Tinh Anh 5 Master 11-20 stars Diamond 1 Master 1-10 stars Diamond 2 Elite I Diamond 3 Elite II Diamond 3 Elite III Diamond 4 Elite IV Diamond 4 Elite V Diamond 5 Diamond I Platinum 1 Diamond II Platinum 1 Diamond III Platinum 2 Diamond IV Platinum 2 Platinum Diamond 3 Platinum I Platinum 4 Platinum II Platinum 4 Platinum III Platinum 5 Platinum IV Platinum 5 Platinum V Gold 1 Gold 1 Gold 2 Gold 2 Gold 3 Gold 3 Gold 4 Gold 4 Gold 4 Silver I – Bronze III Stay the same
>> MORE: Lien Quan Mobile: The cards that gamers should practice the most before season 25
Above is some basic information about the end time of season 24 as well as resetting the rank of Lien Quan Mobile. The latest content will still be updated by MGN.vn every day, don't forget to follow us regularly so you don't miss the news!