Lien Quan Mobile's T.11 Mission Book is quite special, because the main theme is Halloween, which should belong to October. Recently, a series of super beautiful Splash Art has appeared.
November Mission Book The first information and images have appeared. The special thing, as MGN.vn mentioned, is that this is a Halloween theme that was originally in October but due to a 'delay', it was moved to this month.
Initially, only Yue and Tachi were revealed at level 60 and level 20 respectively, but recently the remaining name at level 1 is general Lumburr – one of the hottest Supports today.
In terms of appearance, all 3 skins in Lien Quan Mobile's November Mission Book have been announced. Overall, the appearance is quite stable and received compliments from the gaming community. As for Yue's skin, because it is at the highest level, it has additional perks including 3 accessories.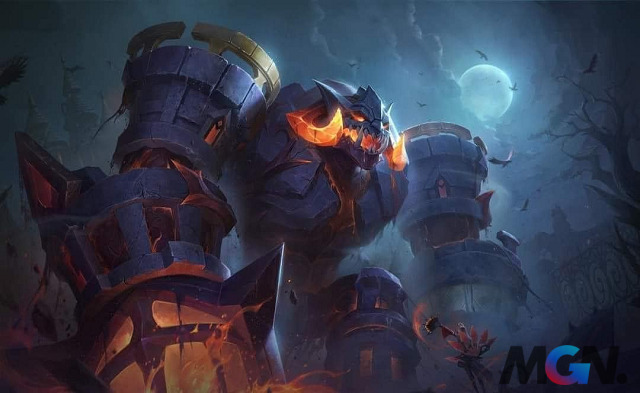 At the present time, Yue and Lumburr are the two most 'bright' generals. While Yue is one of the 4 strongest Mages in the S3-2023 meta season, Lumburr is an SP trusted by many Masters.
>>SEE MORE: Lien Quan Mobile: Yena's 'time' – About to have the first SSS skin in the Gladiator career
On the contrary, Tachi seems to be the weakest in SSM November because after many power adjustments, he still does not receive too much attention from players. The pick rate in rank is not too high, so if you want SSM to have good revenue this time, the NPH should make adjustments to help Tachi return soon.
The latest news and content around Arena of valor and famous game titles will be updated by MGN.vn every day. Follow us regularly so you don't miss it!