The recent S2-2023 season, Mobile Alliance has announced to edit Valhein into a pure physical damage sniper, let's see how to play Valhein optimally.
Surely many Lien Quan players are already familiar with the gunner guy, but have a penchant for magic damage like Valhein in previous seasons.
But through this season of S2-2023, Valhein will have to say goodbye to the magic damage items that have been with him for a long time since the early days of his debut, becoming a gunner on physical attack. Let's consult with MGN on how to play Valhein to be the strongest.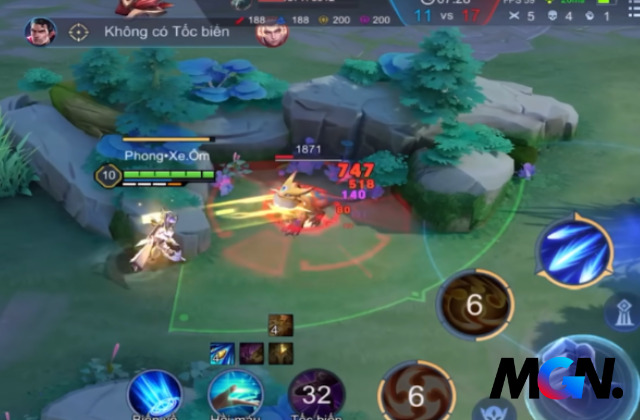 Gem Board
Valhein's rune table this season is different from previous seasons, you can refer to the rune table as follows.
+Red Gem: 10 Attack Speed ​​/ Critical Rate.
+Blue Gem: 10 Physical ATK / Armor Penetration.
+ Purple Gem: 5 Attack Speed ​​/ Movement Speed, 5 Lifesteal.
You guys become assassins, with the 4th item you should build an item that counters the enemy team, such as an armor piercing item to shoot tanks more penetratingly, or an item that resists magic damage like "Troy medals" , "Uriel sword" if the enemy team has too much magic damage.
How to deploy physical attack Valhein in battle
At the beginning of the game, Valhein is quite strong compared to other ADCs, so take advantage of the opportunity to poke the enemy's ad and sp. as much as possible, thereby gradually creating an advantage for the team.
No matter how you edit it, Valhein is still a gunner, when playing, you should pay attention to your standing position, find a safe place to deal damage and limit being approached by assassins or enemy gladiators. , once captured Valhein has a very high risk of getting on the countdown board and the team will lose the main source of damage or possibly lose the match.
Above is how to play Valhein effectively to bring out the full potential of the guy Valhein after losing magic damage. Don't forget to follow MGN.vn to update the latest news about the Union right away!