Max Box Smasher is one of the largest series of Mobile Union events at the end of 2022, where the Grandmasters can freely 'hunt' great gifts.
Currently, Lien Quan Mobile is releasing a lot of 'super events', the purpose of which is both to thank the gaming community as well as to celebrate the big holidays at the end of the year. An example of the 'event' that received the most response is definitely worth mentioning Max Boxing Experttaking place from December 21, 2022 – January 8, 2023.
And to help gamers clearly visualize the event and the gifts they can receive when participating in Max Box Breaker, MGN.vn will list the 'gift list' right in this article. Let's discover together now!
Basically, this is a Christmas gift exchange event, gamers can send gifts to any friend in the friends list. Along with that, you will also receive a chest when a friend gives a gift. The gift box will 'random' classify the chest based on the champion system: Tank box, Mage box, etc., from A to S+. Note: players are not allowed to choose skins to send and receive.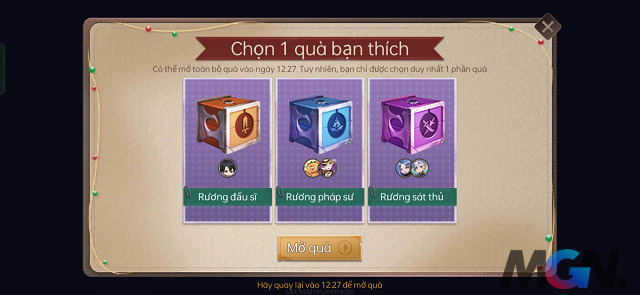 Gladiator Gift Box
Skin S+: Airi Special Duke Tu Diep, Zuka Stuffed Bear, Trieu Van Cam Y Ve: Hoa Long, Arthur Si Tinh Sword.
Skin A: Night Blood Tribe Volkath, Qi Xiaolong, Silver Piercing Yena, Sea Guard Kil'groth, Charming Warrior Dextra.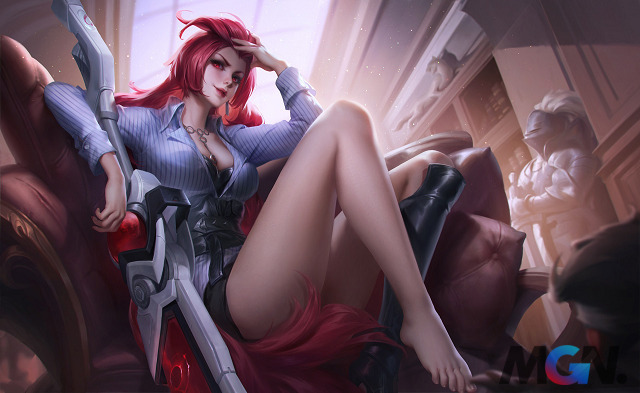 Support Gift Box
Skin S+: Roxie Trumpet, Secret Thane, Old Ancient God Lumburr.
Skin A: Cosmic Messenger Rouie, Count Richter, New Sailor Ata, Forbidden Middle Toro, Ancient Tomb Guardian Beast Arum.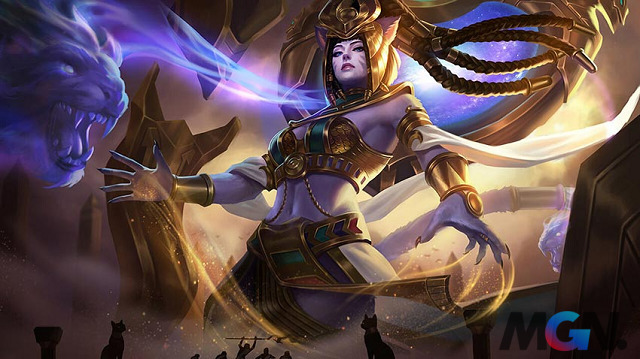 Gunner Gift Box
Skin S+: Hayate Demon Face, Thorne Alchemist, Tel'Annas Chung Mien.
Skin A: Cowboy Celica, Eland'or Marauder, Elsu Mafia, White Shadow Hayate, Miner Rabbit Slimz.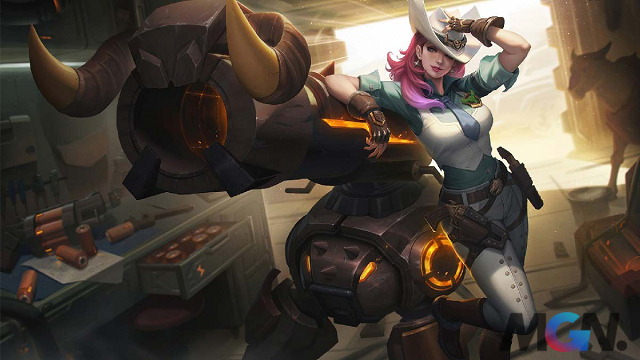 Sorcerer Gift Box
Skin S+: Kahlii Kim Teacher, Basketball Superstar Aleister, Cat Mage Mganga.
Skin A: Baron D'arcy, Expeditionary Commander Zala, Sweet Dream Ishar, Liliana Ho Quy Phi, Fire Mage Ignis.
Killer Gift Box
Skin S+: Quillen Evil Demon Knife, Kriknak Stl-162, Crescent Moon Warrior Enzo.
Skin A: Strange Nurse Keera, Death Song Paine, Hell's Zill, Adventurer Tulen, Grandfather Zuka.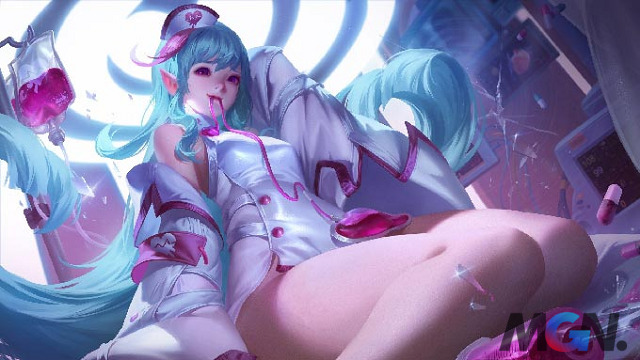 >> MORE: Lien Quan Mobile: Noel has a lot of gifts with a series of events to get free skins
The latest and most interesting information about Arena of valor will be continuously updated and reported by MGN.vn every day. Don't forget to follow us regularly so you don't miss out.