Once infamous for his full spell play, Valhein now needs a new path when he builds up so he won't be 'left behind' because all STP has been removed in Mobile Alliance.
Valhein is a popular general, is a strong general, … these are the things that every Lien Quan Mobile player knows well. But from now on, Valhein players are forced to change their gameplay, how to build items to help him stay effective in the game because all magic damage has been wiped out by Garena.
And right in this article, MGN.vn will suggest to players how to build a 'new style' so that Valhein can still maintain his position in the matches even though the infamous full spell gameplay is no longer available.
>> MORE: Lien Quan Mobile: Details of Valhein 'remake' in MOBA 5v5 version
About the gem board
– Red Gem: 10 attack speed/crit rate.
– Purple Gem: 10 attack/run speed bullets.
– Emerald: 10 physical attack / armor penetration.
With this rune, Valhein will have an abundant amount of attack speed and movement speed in the early game.
About badges
To help Valhein increase damage, crit rate and healing ability to stay in the lane better when facing an enemy team with many poke champions. Let's use the insignia of the Tower of Light, with Prosperity, Secret and Spirit respectively, followed by the 2 secondary insignia of Origin Citadel, Super Heal and Pressure.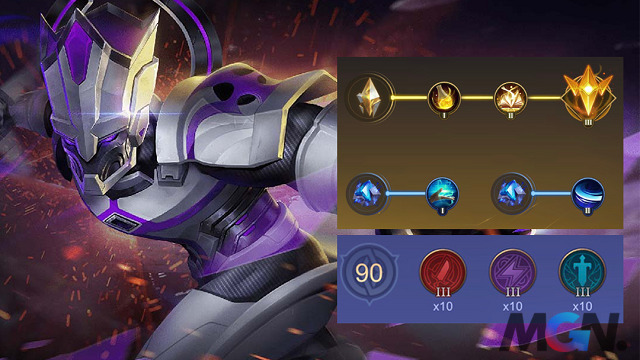 About equipment
In the future, the most ideal build to neutralize the weakness of paper blood and lack of ability to escape for Valhein is Semi-tank. This helps increase the strength of the Crow Prince, making it easy to rescue in some dangerous situations.
In addition, this build is also about attack speed, which is an indicator that helps Valhein to kite all opponents after "losing magic" in the upcoming version.
Thunder Sword > Fafnir Sword > Hyoga Ax > Palace Slayer > Frost Cloak.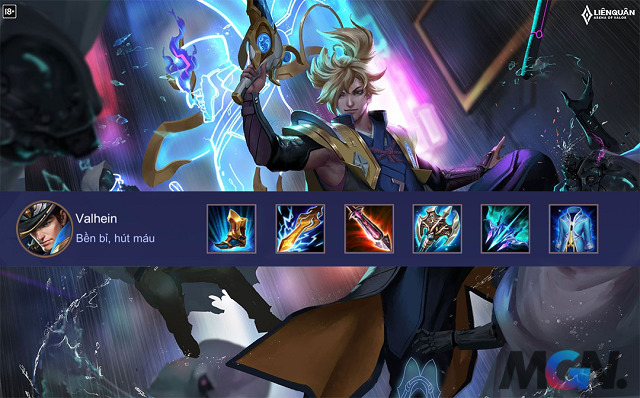 The latest and most interesting information about Union Army MobilI will be constantly updated and reported by MGN.vn every day. Don't forget to follow us regularly so you don't miss out!