Basically, Lien Quan Mobile has 2 main types of generals to go to Support including Tank and Support. But what if you insist on sending AD, AP or any class to Support?
In a Mobile Union squad, basically, any champion who possesses resistance, control or healing effects can take on the role of Assistant. But according to the principles of a moba game, the most optimal should still be a pure Tanker or Support.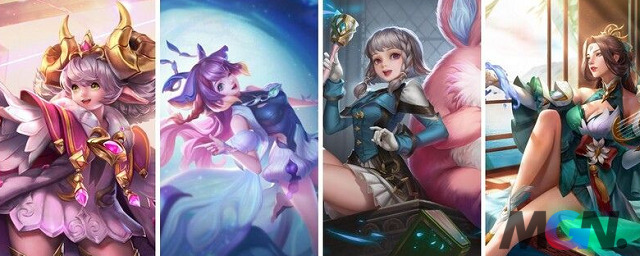 >> MORE: Grakk 'lost' in the list of hot pick SP champions at AOGS23 surprised players
The condition to go SP is that your champion must be able to 'take care' of the team's ADC. Players have to research your team formation, what are the enemy champions' buffs and debuffs.
For example, the gameplay of Batman SP is too familiar when it can capture enemy AD very well, but it will not be effective if the enemy team has Gildur, Alice, Grakk or Arum, … because Batman is not a Tanker, it is very difficult to escape. get the ultimate of these cards.
As mentioned, any card can go SP, as long as it is able to protect the main and against the enemy team (useful before level 4). In particular, players must use reasonable assistants. Each champion will need a different strategy and formation to be effective. But always ensure a standard formation, including Tank (absorbing damage, checking dust, providing control to protect teammates), magic damage (Mage), physical damage (Sniper), stacking damage & mobility (Forest).
However, ADC going SP is not a smart thing to do. Why say so?
Most AD/ADCs can't use helpers because using them will limit exp/gold when an ally is nearby. Meanwhile, this is a damage-causing champion that needs economics to increase strength. Therefore, when stubbornly using support items, there will not be enough damage to support the team. The principle is that Tanker supports AD that deals damage, not AD that supports Tanker.
Moreover, if there is an AD going SP, it means that the bot lane will have 2 AD, it is very easy to be bullied by the enemy SP. Along with that is economic competition and leads to loss, as a result, forest farming causes JG to follow. In the end, the mage got screwed because the gank failed and there was no one to check the bush safely.
In general, to be a valid SP, the chosen champion must be strong early on and not dependent on equipment. With the exception of ADC, any champion can go SP 'fine' but ideally still a Support or Tanker or sometimes a Gladiator.
Finally, don't forget to follow MGN.vn regularly to update new news about Lien Quan Mobile!