Lien Quan Mobile season 24 is about to end its journey and that is enough time for gamers to realize some 'fun facts' about the generals in this season 24.
Coming to Lien Quan Mobile, players will not stop at climbing ranks or conquering high achievements, instead can enjoy the plot or learn interesting facts about their favorite game. me. This will bring both enjoyment and relaxation after stressful 'try hard' hours.
Currently, Lien Quan Mobile has been out for 6 years and 24 seasons. With such a long journey, players have certainly discovered a lot of interesting 'facts' about it. Typically this season 24, let's take a look at the most notable highlights of the generals with MGN.vn!
Strongest Gunner
Meta Lien Quan Mobile season 24 really has been Capheny stir. This is a beautiful female Gunner, converging all the necessary elements of a 'hot pick' such as good teamfight ability, strong poke, can shock damage or close corners, maneuver is fine.
In terms of hand damage, Capheny will be somewhat of a loss to some other AD champions, but overall, she is too perfect. Throughout the game, Capheny's strength was always well maintained, moreover, he was in the group of "addicted" generals to combat.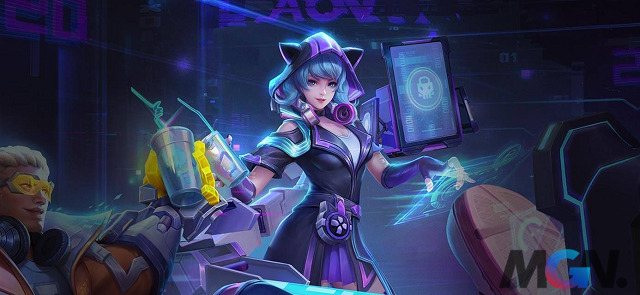 >> MORE: Lien Quan Mobile: No need to 'sneak' Mina when playing Gunner, pick Capheny right away in season 24!
The champion with the highest pick rate
Although the 'age' in Lien Quan Mobile is already high, the charm of Valhein it has never decreased, so currently the champion with the highest win rate still belongs to this guy.
Obviously, the strength of the 'person' cannot be compared with the new AD general class, but because he is a national general, the pick rate is always high, especially in AOV's two big servers, Vietnam and Thailand.
The champion with the lowest pick rate
In contrast to Valhein, the pick rate of D'Arcy is on alert. No longer a strong Mid and Jungle card, he now very rarely appears on the map or in other words completely out of the meta.
The reason is that D'Arcy's skill set is too easy to counter, the damage ability is no longer strong, not to mention a series of problems. Therefore, 'losing the book' in terms of selection rate is understandable.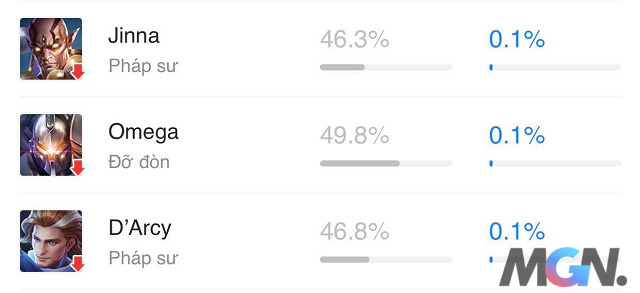 The most 'alum' general
Wiro's 'alum' is not only in season 24, but in fact has started right from when Lien Quan Mobile launched. While other 'brothers' continuously released skins from A rank to SSS level, Wiro never had a single 'cloth'. And of course, that's the biggest reason why he's been 'estranged' from players for so many seasons.
Finally, don't forget to follow MGN.vn regularly to update the latest news and interesting content around famous games at home and abroad!