Florentino will soon regain the 'bright aura' with the fact that a subdued item has just been buffed by Garena in Mobile Alliance.
Both are famous generals, but the fate of Florentino and Tulen is completely opposite. If Tulen is regularly buffed, Florentino currently holds the record for the number of nerfed times in Mobile Alliance.
However, this 'gallant and elegant' general is still appreciated for his strength and is often used by the Master in the Top lane position. In other words, even though he was beheaded to the point of "wearing the blade", Florentino is still an extremely dangerous Gladiator general.
More specifically, recently, Florentino's 'fans' are extremely excited, because this general is about to regain his 'bright aura' with the fact that a subversive item has just been buffed by Garena.
>> MORE: Lien Quan Mobile: Details of Valhein 'remake' in MOBA 5v5 version
Specifically, the publisher does not buff directly on any of the stats in Florentino's skill set, instead hitting the important equipment that is Ice Cloak. This will help him increase his ability to deal damage, along with significantly improving his control.
With a cooldown of 0.65s and an additional 30% slow, players can activate 3 passives for 3 of Florentino's flowers. Not stopping there, with 100+30% CVL of physical damage, the amount of damage the Frost Cloak brings is huge. Thus, the amount of physical attack 700 at the end of the game, a Florentino poke will increase 310 damage – A number enough to make the main player cry!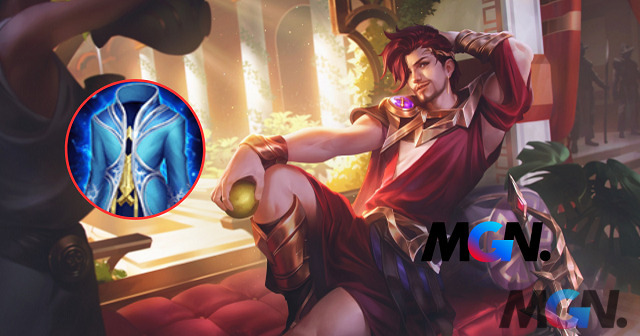 The latest and most interesting information about Arena of valor will be continuously updated and reported by MGN.vn every day. Don't forget to follow us regularly so you don't miss out!