The cards specializing in forest robbery will 'lose their jobs' in the new version of Lien Quan Mobile because the balanced team has nerfed this gameplay.
In Lien Quan Mobile, 'robber the enemy Forest' is one of the very familiar tactics and also the forte of many generals. Just applying correctly and correctly will gain a great advantage for the home team as well as limit the opponent's ability to increase the strength.
However, this style of play will soon be abolished in the near future, as a result, specialized cards also lose their place. It is known that NPT recently decided to reduce the amount of damage dealt to Monsters of the enemy Forest in the first 4 minutes of the match. So far, this is a golden time to implement the strategy of capturing the Jungle, now if the damage is nerfed, the player will have a much more difficult time.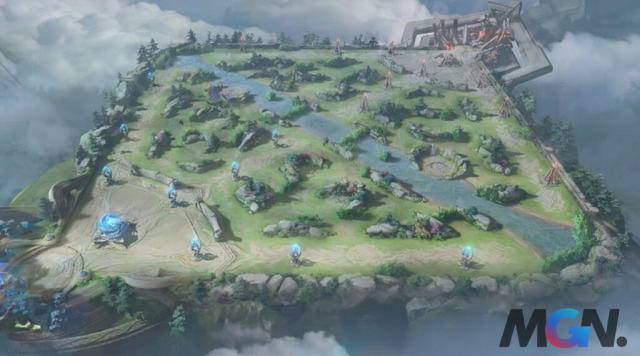 Specifically, in the first 4 minutes of the match, when the player himself or his teammates move through the enemy Forest, the amount of damage dealt to Monsters will be reduced by 15%. A number that may not seem too much, but it is enough to make the robbery take longer, easier to "backward" than before.
>> MORE: Lien Quan Mobile: [Cập nhật MCTN] Two new equipment launched, Battlefield is also renewed
Many Nakroth players are more worried than ever, because robbing the Forest has long been considered his job, but in the near future will definitely have to consider carefully if the above adjustment is applied. Better yet, Nakroth should make the most of his mobility to quickly farm the Jungle and move to gank for his teammates to get an early advantage instead of robbing like before.
Natalya is also a good example in the forest robbery. After clearing the first minion turn, with the ability to shock damage relatively large, Natalya can force the enemy Jungle to take advantage early. However, after the damage reduction update, there is a high chance that she will appear less in the Enemy Forest early in the game.
Of course, other generals who specialize in forest robbery will more or less be affected after this adjustment is updated to the official version of Lien Quan Mobile.
The latest and most interesting information about Arena of valor will be continuously updated and reported by MGN.vn every day. Follow us often so you don't miss out!