The quality of strong generals in the early and middle of the game will definitely take the throne in the new version of Lien Quan Mobile. But you will still make a difference when using a late champion as long as you are confident enough.
Not all players like to 'follow the trend' or use standard meta champions. Because, with a skill-based game like Lien Quan Mobile, as long as you are good, you know the advantages/disadvantages of the champion, every card will climb the rank well and have absolutely no concept of out meta.
So, don't worry too much about the 'pull late' play in the near future, even if the top and mid-game strong generals take the throne, they won't be able to stop some of the champions below. But the condition is that you must have good skills and tactical thinking!
>> MORE: Lien Quan Mobile: Top 3 dedicated generals for the upcoming 'snowball era'
Airi
Anyone who has played LQM for a long time knows, the weakness of Airi is a 'poor childhood', but once it's pulled late, wonder which enemy dares to 'turn on' this Gladiator girl. Not only possessing the ability to deal strong standard damage, but also high mobility also helps Airi "devote" actively in teamfights or odd captures.
As long as the player can overcome the poor resistance, get in and out of the fight properly, and make good use of the abundant damage, Airi can completely drag it late in the new version.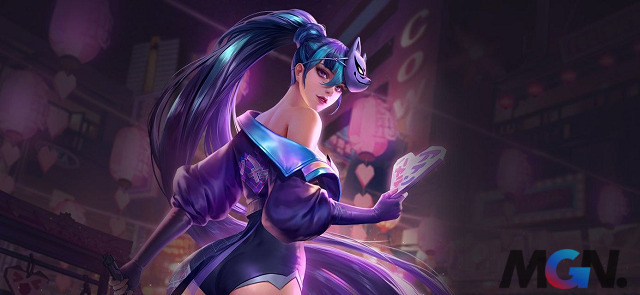 Sinestria
Sinestrea is very difficult to play, so it is only suitable for 'skilled' gamers who read the map and move correctly. In particular, this girl is also very picky about the team, so she can't just pick it up!
On the contrary, if you and your teammates can meet the above strict requirements, then Sinestrea is a reliable card to dream of pulling late, making a difference in the upcoming meta snowball. Sinestrea is suitable for odd fighting, odd capture and odd turret push to stretch the enemy squad. Note, it is necessary to avoid too many teamfights.
Laurie
The time when Lauriel 'turned into a demon' is the late game stage. So, play slowly and carefully to help her through the initial difficult period. The best equipment for Lauriel would be 'half tank, half damage' to be able to increase resistance but still have enough damage in the late game.
Thanks to that, Lauriel can spin the trigger in a more stable fight. Remember, ability 2 for Lauriel is very important because it determines most of her strength. If used correctly, there is no doubt but if it is wrong, '99%' will make Lauriel a waste in the team.
>> MORE: Lien Quan Mobile: MAD player HeArt reveals 3 sets of his 'honest' Lauriel skins
Finally, don't forget to follow MGN.vn to update more news and interesting content about Lien Quan Mobile!