Although Yorn is the 'worst' AD general in terms of mobility, it is not a problem that prevents him from attracting a large number of Mobile Union players.
To be able to keep yourself safe in combat or succeed when 'hunting', mobility is an important element to have for a champion. However, Yorn unlucky to have this ability when the skill set does not possess even the slightest bit of mobility.
However, that is not the problem that prevents Yorn from attracting a large number of Mobile Union players. Yorn is a famous Gunner with high damage, easy to replay effectively, so despite going through many meta, in general, he is still a trusted champion.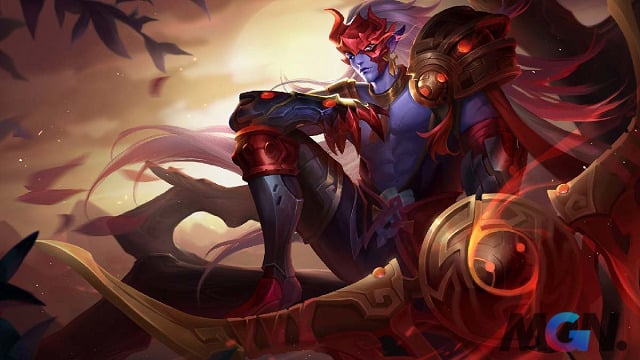 >> MORE: Lien Quan Mobile: Tips for using Last Hit as a Master
Do you know how to become a 'skilled' Yorn, confident in Top 1?
Analysis of Yorn's kit
Yorn's passive is that after every 4th basic attack or after casting an ability, his next basic attack fires 7 times Endless Arrows, dealing AD.
When activating ability 1, Yorn will fire an arrow to the target area, dealing physical damage and slowing the target hit. This move can be used as a tool to check dust during movement extremely effectively.
When activating ability 2, Yorn fires an arrow in the specified direction with full map effect. When this arrow hits an enemy champion, it deals physical damage and explodes, dealing STP around the target hit. If it hits a nearby enemy champion, this arrow will also knock the victim back.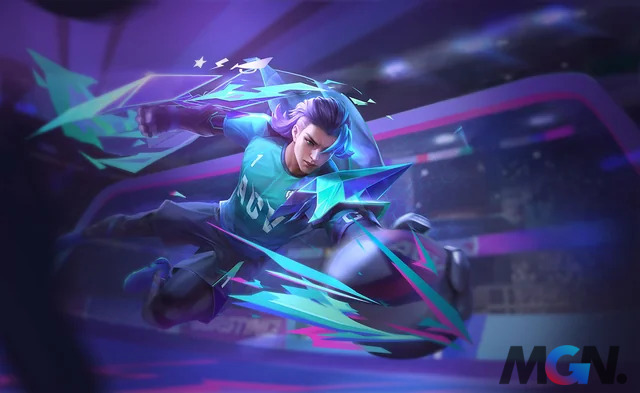 With full map effect, when starting the match, raise skill 2 at the first level and prioritize maxing this skill first. Because Alchemy is the most popular and effective badge for Yorn to help him quickly buy the necessary equipment, don't forget to shoot an arrow towards the enemy altar so that if you hit an enemy champion, it will help Yorn get 16 gold from the Alchemy badge.
In addition, in the process of fighting, use skill 2 often on large targets and enemy buffs to know where luck can compete for the target and take advantage of this move to finish low-health targets from afar.
When activating his ultimate, Yorn will summon a moving matrix, which will continuously deal damage to random enemies inside. This move has a hidden passive, which will reveal the enemies hit.

Some notes when playing Yorn
Yorn is a marksman that is considered the strongest in terms of damage and passive ability to crit, so the critical damage rune table will help Yorn optimize his own damage ability. But in return, Yorn is very mobile, so in order to keep a good position in combat and increase the ability to chase or escape, Yorn will need to carry a flash summoner.
Yorn also does not have any specific combo, because all moves when used are mainly used to activate the passive name Endless Names, so Yorn only needs to use reasonable moves according to each specific situation.
In addition, during the game, regularly spam hitting the air to accumulate passives and activate the passive to clear soldiers, poke, and check dust will be extremely effective.
The equipment that is suitable for Yorn
Yorn must start with Nomad Boots to ensure the ability to increase power in the laning phase. Next is Holy Sword > Twin Blades Storm > Destroying God Palace > Fenrir's Fang if optimizing damage or Evil Bow if you want to hit it safely. Finally, the Guardian Armor alternates with the Crescent Crescent.
Note: Substitute Fafnir Sword in the position of Twin Blades of Storm if the enemy squad has many health buffalo champions to optimize damage.
Finally, don't forget to follow MGN.vn so you don't miss any interesting articles about Lien Quan Mobile!