Lien Quan Mobile: Many people were surprised when Vietnam appeared in an unexpected position in the best squad in the APL 2023 group stage.
Lien Quan Mobile: Revealing the best lineup in the APL 2023 group stage
APL 2023 group stage: According to what was updated by MGN.vn, in the best lineup at APL 2023, Thailand and Vietnam both contributed a bright name. Meanwhile, Taiwan completely overwhelmed with 3 players honored in the most important positions such as: Evil God lane, mid lane and AD carry.
For Vietnam, what surprised many people was that neither mid laner nor AD carry, the best player on the Vietnamese side was Assistant VGM Nguyen 'Han' Quoc Han.
In the 2nd week of competition, Taiwan's Bikertopia Esports won 2 consecutive victories against Kagendra of Indonesia and compatriot ONE Team.
It is also thanks to these impressive performances that they have joined the excellent lineup with two members, Pika – Top and Xin (Mid).
BRO Xin owns an extremely impressive average KDA score, up to 7.75 and is only behind one name, assistant Nguyen 'Han' Quoc Han of V Gaming.
No one expected that an Assistant like Han could achieve the KDA milestone surpassing all other players, including Mid laner and AD carry – who are inherently resourced and tasked with carrying the team.
Many people think that perhaps Han's excellence is one of the core factors that helped VGM rise to a stormy victory in the group stage and quickly reach the first finish line.
Lien Quan Mobile: VGM and the 'fatal' encounter with BRU at APL 2023 Playoffs round
During the 2 weeks of competition, Han's VGM received only one defeat against Buriram United and won all the remaining matches. After a series of victories, VGM has achieved extremely successful momentum and is excited to enter the Playoffs round.
See also: Lien Quan Mobile: Top 3 most outstanding Mage generals APL 2023
But what is even more unbelievable is that in the Playoffs round of life and death, the fateful draw brought VGM and BRU to continue to face each other.
Out of the series of teams that VGM has defeated, BRU is the only team that they failed to beat in the group stage. Is this fate and also a great mental barrier for the 'black eagles'?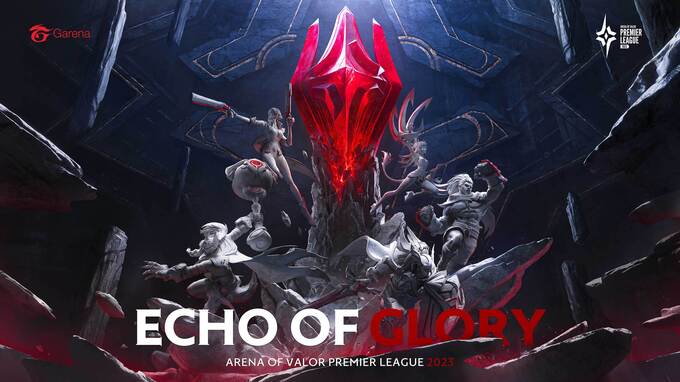 But it is a fact that V Gaming rarely disappoints domestic fans in international tournaments of Lien Quan Mobile.
With the black eagles wearing the colors of the flag, this team always plays up to 200% of their performance to affirm the position of the AOG region.
Don't forget to follow and cheer for VGM in the first match of the Playoffs round taking place on July 13 and update the latest news about Lien Quan Mobile!