Entering the S1-2023 season, if you want to carry the team with the quality of Gladiator, consider the following Mobile Union generals.
Fighter is a champion often used to go to the Ta Than lane, this is the place where the fighting happens the least, but it is an extremely fierce solo skill place. Moreover, Gladiators also play a very important role in teamfights, not only supporting SP spells and damage, but sometimes also assisting assassins to capture the enemy team's main team and below are the top strongest Gladiators in League of Legends. Current Mobile Army.
General Ryoma
As a few champions that are specialized to be used to counter Florentino, it can be seen that his strength is Ryoma is not uncommon. This is a card that can be played in many styles from poke, shock damage to hidden dust.
He is also extremely mobile with his skill set. Thanks to possessing the ultimate ability to heal, Ryoma is very easy to perform situations 'outplay' the enemy. A Ta Than best lane cannot be ignored.
General Omen
Omen Although not as strong as before, it is still one of the best Gladiator champions to play today. With his extremely annoying control skill set, Omen can easily 'make salad' many other generals.
Although not mobile, but in return, he is very "buffalo" with the ability to ignore damage from the enemy. This general not only does his role well in the Ta Than lane, but if you bring SP, Omen still brings a very high level of efficiency.
General Zuka
No need to analyze too closely about the strength of the champion Zuka Because if anyone has played Lien Quan Mobile for a long time, especially those of high rank and above, they all know how much 'Fat Bear' has game errors.
Accordingly, the nickname 'cancer' is given to Zuka not only for fun when this general possesses everything that a champion craves from mobility, buffalo, great damage. Whoever specializes in the top lane and ignores this champion is a waste of money.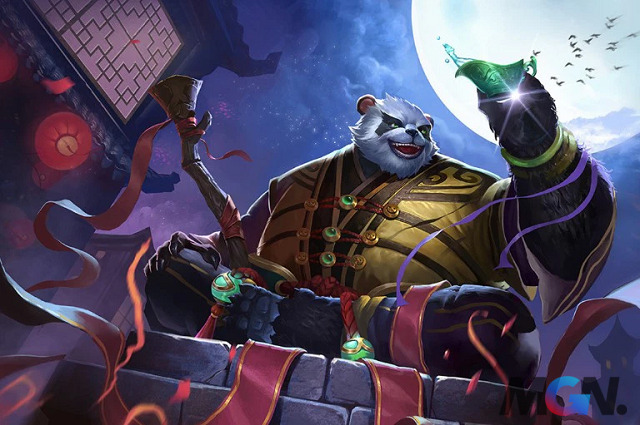 >> MORE: Mobile Alliance: Highlight General Zuka – The most 'faulty' general in the game
General Veres
If considering the role of going to the jungle and going to the top separately, currently, jungling Veres will be more effective, of course, top is also not a medium form because her champion quality is basically a match snowball champion.
early game, In the blood can easily overwhelm the opponent even 2 or 3 enemies at the same time because at this point, when the enemy team has no healing items, the more enemies there are, the easier it is for Veres to hit. You can take advantage of this to force the enemy to die to end the match as soon as possible.
Every day, MGN.vn brings hot news around the domestic and international gaming village. Be sure to follow us regularly so you don't miss out!