Support is a position that few people are 'satisfied' with in the Mobile Lien Quan team, so many SP generals, even though strong, are still underestimated. For example, the cards below.
It is not wrong to assert that Support is always the most stigmatized position in a squad of Lien Quan Mobile. The best proof is that plowing the top SP is always a lot easier than the rest of the positions. Because of that, many cards of this class, although strong, are still underestimated. However, when gamers have reached a high rank, SP is the most important position in the team.
And here are SP champions that are much stronger than many people think at the moment.
>> MORE: Lien Quan Mobile: Not AD or AP but SP is the most important position in a squad
General Helen
Helen really a 'value for money' Support if the player accepts and exploits her strengths well. Notably, in the current meta, the combination of Helen and Capheny also creates an extremely terrible Dragon lane destruction duo.
In terms of team support, Helen really does a good job, although it does not deal significant damage to the target, this general has a strong ability to heal teammates. At high rank, she is popular and used a lot.
General Lumburr
Number of players Lumburr is not much, leading to the misunderstanding that the guy is very weak. However, in the ranks above Master, Lumburr is the most trusted SP.
The strength of this champion is his respectable 'buffalo' level, annoying control effects, in addition to the convergence of many advantages of an SP 'on meta' such as: closing the corner, controlling, knocking up, sluggish. stupid,…
General Chaugnar
Chaugnar is the SP that has the ability to counter enemies who are champions with extremely good control effects. Every opponent when confronted with this card acknowledges the discomfort he causes.
Chaugnar can protect the team quite well but will be suitable for someone with a more aggressive style of play. Chaugnar will rush into the enemy team to counter the attack first, then it will be his team's turn to enter. However, to play Chaugnar well, you will need to have a cool head to use reasonable moves.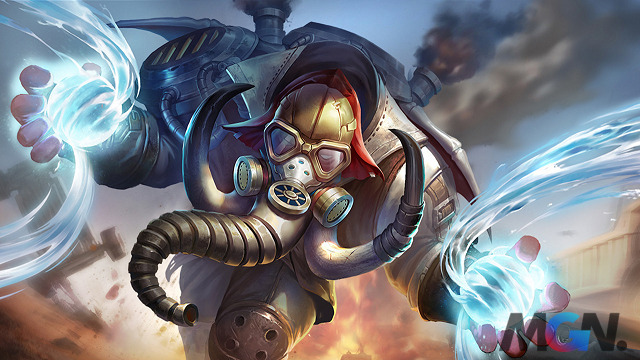 Finally, don't forget to follow MGN.vn regularly to update the latest news and interesting content around famous games at home and abroad!